71st Emmy Awards Nominated Shows You Can Enjoy on FOX+
This year's Emmy's are just around the corner! Excitement has been growing since the nomination list was released and people all over the world are already scrambling to get caught up on these shows. If you want to check them out as well, here's a list of all the nominated series that you can binge watch on FOX+!
The long wait for the awards ceremony finally ends on September 23, 2019. The Emmy's will be once again awarding TV shows and movies for their exemplary performances in different fields and the competition this year is tight! So, if you're looking to binge on Emmy-worthy shows (whether it's comedy, horror, documentary) while waiting for the big show, we've got your back! Here's a list of all the nominated shows that you can watch on FOX+.
1. What We Do In The Shadow
Nominations:
Outstanding Cinematography For A Single-Camera Series (Half-Hour)
Outstanding Sound Editing For A Comedy Or Drama Series (Half-Hour) And Animation
If you mix apartment sitcoms with vampires, then you'll get What We Do In The Shadows. Set in modern day New York, join four vampire roommates who lived together for hundreds of years as they go about their daily lives. In their hilarious quest to blend in with the common man, audiences see the absurd ways that humans and vampires are actually a lot alike.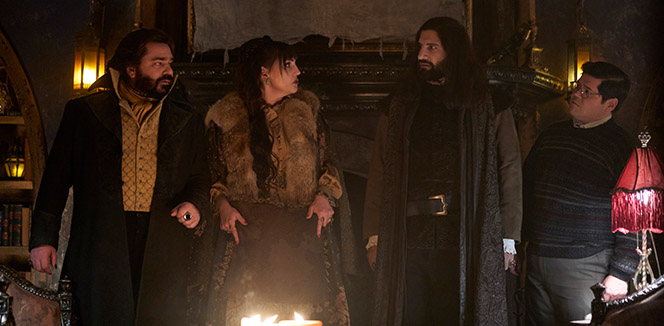 2. Modern Family
Nomination:
Outstanding Sound Mixing For A Comedy Or Drama Series (Half-Hour) And Animation
A show that changes our perspective on what a perfect family is supposed to be, Modern Family tells the story of three different families that range from "conventional" to what most people would consider as "unconventional". We see that no matter how strikingly different each family is, they all still go through the same struggles of raising kids, connecting with their partners, and figuring out how to handle the day-to-day. At the end of the day, we learn that a perfect family is one that is anchored in love, trust, and acceptance — no matter how hilarious the journey to getting there may be.
3. Who Is America?
Nominations:
Outstanding Directing For A Variety Series
Outstanding Picture Editing For Variety Programming
Outstanding Variety Sketch Series
Sacha Baron Cohen is back for another jaw-dropping and controversial political satire. A far-right conspiracy theorist who is also a citizen journalist? A Finnish YouTuber with an incomprehensible name who makes money by unboxing toys? Or what about an Israeli anti-terrorist expert who believes that teachers and pre-school students should have the right to bear arms? These are but some of the characters that Sacha uses to interview bigwigs like Bernie Sanders, Jill Stein, and Roy Moore.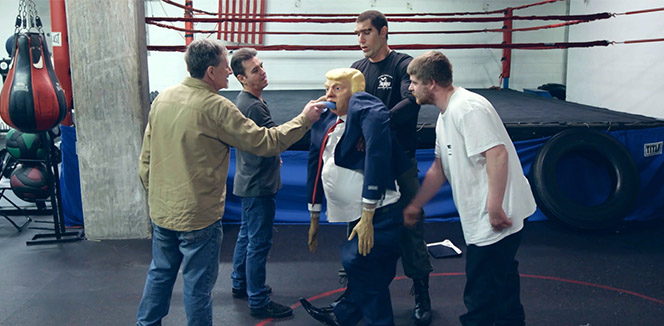 4. Hostile Planet
Nominations:
Outstanding Music Composition For A Documentary Series Or Special (Original Dramatic Score)
Outstanding Documentary Or Nonfiction Series
Outstanding Writing For A Nonfiction Program
An award-winning documentary that explores nothing but the earth's extremes, Hostile Planet shows you the most frightening parts of our shared home. In six episodes, join National Geographic and discover how life adapts in the most extreme environments. From the hottest, lava-rich volcanoes, to the deepest depths of the ocean, up to the coldest areas of the arctic — life will always find a way to live.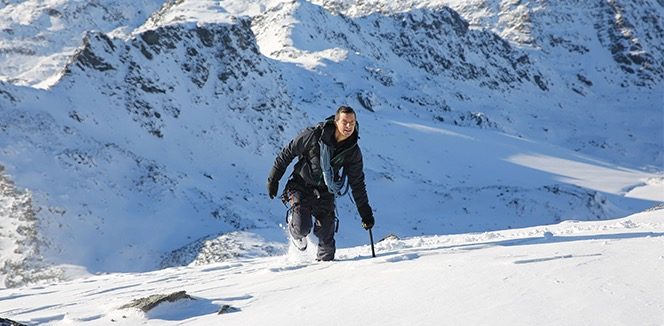 5. Leaving Neverland
Nominations:
Outstanding Directing For A Documentary/Nonfiction Program
Outstanding Picture Editing For A Nonfiction Program
Outstanding Documentary Or Nonfiction Special
Outstanding Sound Editing For A Nonfiction Program (Single Or Multi-Camera)
Outstanding Sound Mixing For A Nonfiction Program (Single Or Multi-Camera)
Directed by British filmmaker Dan Reed, Leaving Neverland tells the story Wade Robson and James Safechuck, and the trauma that they've gone through after being sexually abused by Michael Jackson. The show has been one of the most controversial pieces in the last year, causing a massive divide among Michael Jackson fans. Just last Saturday, Leaving Neverland won gold for best documentary or nonfiction special at the Creative Arts Emmys.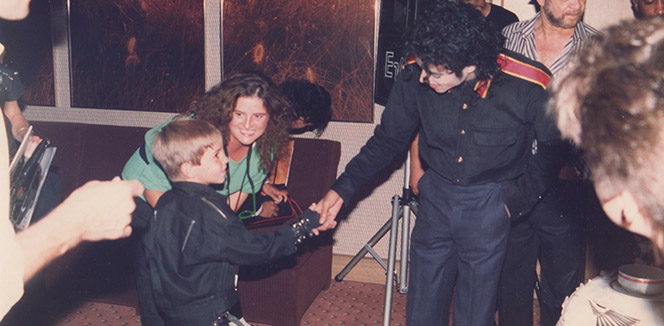 Even more nominated shows to catch
Looking for more things to binge? Here are other Emmy-nominated shows on FOX+
American Horror Story: Apocalypse

Black Monday

Escape at Dannemora

Family Guy

Free Solo

The Flood

Ray Donovan

Savage Kingdom

S.W.A.T.

The Voice
Be the first to stream The 71st Emmy Awards Live on FOX+!

Jason Ho Marketing Communications & PR, FOX+, The Walt Disney Company