A Closer Look at the Fighters: Cejudo vs Moraes at UFC 238
On June 9, Henry Cejudo and Marlon Moraes will go head to head for the UFC Bantamweight Championship in one of the year's most awaited matches.
Held on June 9, 2019 at the United Center in Chicago Illinois, the headlining match is none other than the fight for the vacant UFC Bantamweight title between Henry Cejudo and Marlon Moraes. Two of the most skilled fighters in MMA, both have been experiencing great momentum in their careers.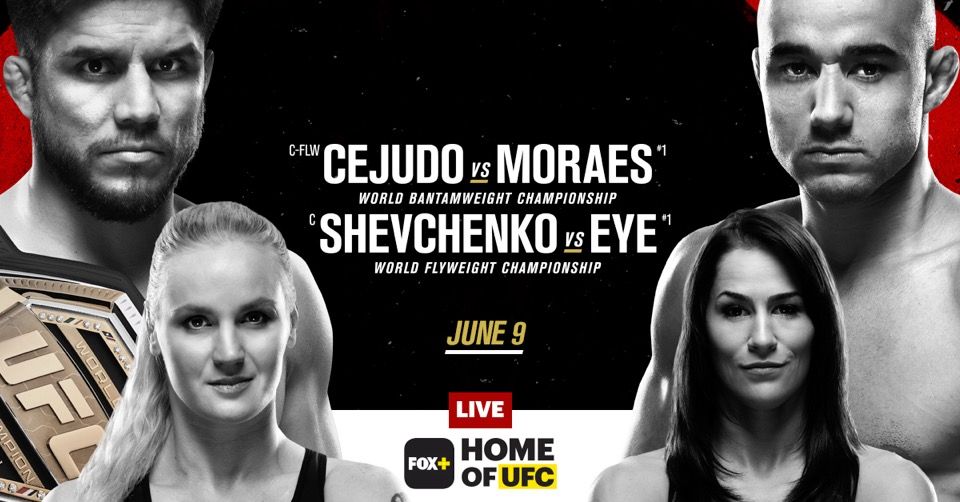 Here's a closer look at the two Bantamweight hopefuls.
Henry Cejudo
Currently #4 in the official UFC pound-for-pound rankings, it's hard to ignore Cejudo's many accomplishments. The Olympic freestyle wrestling gold medalist became the UFC Flyweight Champion after getting a decision over top pound-for-pound fighter Demetrious Johnson. He would later on defend this title against TJ Dillashaw, a bantamweight elite, who Cejudo swarmed in under a minute. Controversially however, plenty have called Cejudo's quick knockout of Dillashaw a "fluke". While a rematch is off the table due to Dillashaw serving a two-year suspension for doping, it does add more attention to Cejudo's match versus Moraes. People know Cejudo is formidable — but exactly just how formidable will be discovered during this match.
Cejudo's road to success has not been easy. One of the seven children of undocumented Mexican immigrants, Cejudo moved over 50 times all across California, Arizona, and New Mexico. Growing up, he was raised by a single mother. In high school, his success started picking up when he won the American Wrestling Federation's national freestyle tournament. He went on to train full time under a residency program at the U.S Olympic center, where he was provided his own bed — the first time he would ever experience having one of his own.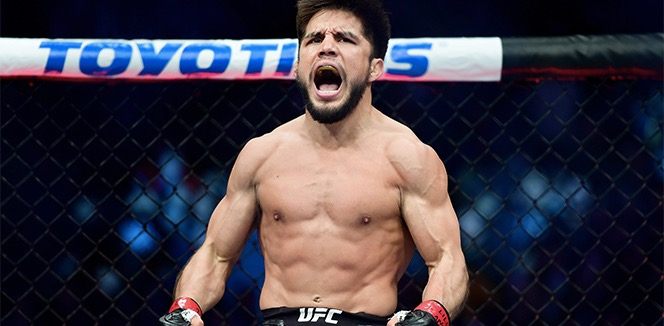 After signing on with the UFC in 2014, Cejudo only gained more and more momentum. With wins over Dustin Kimura, Chris Cariaso, and Chico Camus, and being one of the top picks of the MMA Prospect Report for UFC's Flyweight or Bantamweight divisions, the world is waiting to see if Cejudo can pull a win over Moraes and enter the ranks of UFC elites.
Marlon Moraes
The former World Series of Fighting Bantamweight Champion, Moraes is currently ranked #1 in the official UFC Bantamweight rankings. He shot straight to the top after defeating three elite contenders for a combined combat time of less than five minutes and has beat the likes of Raphael Assuncao and Jimmie Rivera. Currently the top bet for the Bantamweight title, this match against Cejudo is arguably Moraes' to lose.
Moraes started fighting at age 7 with Thai boxing, and then learned Muay Thai at age 9, and then moved on the Brazilian Jiu-Jitsu when he was 15. He would later pick up two Brazilian Muay Thai national championships before choosing to engage in MMA full-time in 2017. He would do so with the help of his Muay Thai teacher's father-in-law, Alex Davis, a respected MMA manager.
With his terrifying strikes, sharp counterpunches, and powerful lead and counter kicks, there is no doubt that Moraes is one of the best in this division. While he is yet to earn a UFC title however, Moraes is dead set on making this his first.
"It's the chance to show to everybody and prove one more time where I belong. I think I proved to everyone I'm the No. 1 contender right now," Moraes said in an interview with MMA Junkie Radio. "I'm getting this shot and I got the keys. I got the keys, I got the tools. The preparation couldn't be better. I feel better than ever. Weight is good. It's just a matter of time. Go out there next week, perform, perform well and finish Henry Cejudo."
Be the first to stream UFC 238 live on FOX+ this Sunday!

Jason Ho Marketing Communications & PR, FOX+, FOX Networks Group