American Horror Story: Everything We Know About AHS 1984
The fan favourite anthology is returning for its 9th Season on September 19 with American Horror Story: 1984. Be in the know about the Series' second to the last season. Theme? Cast? Theories? We have everything covered!
The long wait is finally over. American Horror returns this year for its 9th season, American Horror Story: 1984. Premiering this September 19, American Horror Story: 1984 will be exploring one of horror's most iconic subgenre – the slasher. Be ready to for some turned up suspense, extra bloody surprises, and of course, lots of gore, because this season might be AHS' most intense season yet!
If you're excited about the horror anthology's 9th season, then keep reading — we have everything you need to know about American Horror Story: 1984.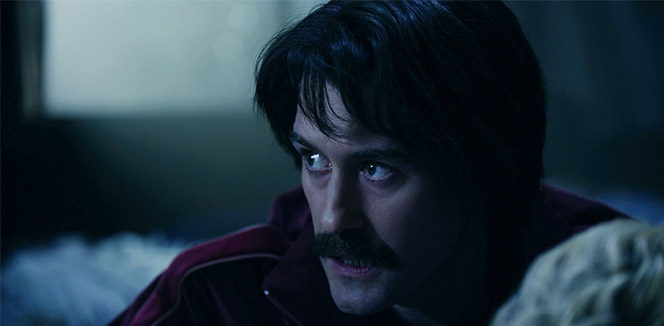 The Theme
Fans of George Orwell might have gotten a little too excited when American Horror Story released the title for season 9. After all, nothing says Orwellian better than 1984. However, it's not quite as inspired by the author as one may think. Instead, American Horror Story is paying tribute to the golden era of slasher films: the '80s.
While there's not much information about how American Horror Story is pulling this off, recent trailers suggest that it might be set in a camp or cabin location. Where better to stage some straight up hack and slash, right?
And one last thing: after a lot of fan speculation, there might be some shade of truth to AHS finally doing some extra-terrestrial themed plots. After all, there were hints here and there from AHS Apocalypse, which means clamouring viewers may actually get a taste of some alien horror.
The Cast
Let's just get it out there – fan favourite Evan Peters won't be joining American Horror Story this season. While this might come as a shock for plenty of audiences, the AHS team makes up for it by bringing back some of the show's well-loved cast members like Sarah Paulson, Billie Lourd, Cody Fern, Leslie Grossman, and John Carroll Lynch. These, and more, will join series mainstay, Emma Roberts.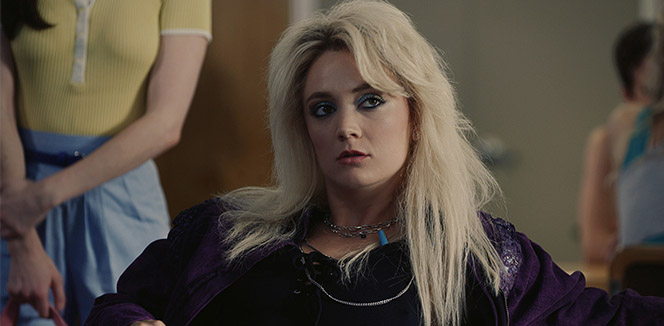 AHS season 9 will also bring in new and exciting cast members that viewers will most definitely recognize from beloved shows. Pose's Angelica Ross is expected to make an appearance, while Glee's Matthew Morrison is on the bill as well. It would be interesting to see how Mr. Schuster can cross over from one Ryan Murphy hit to another.
Other exciting people to look out for are Olympic medallist, Gus Kenworthy, and Mitch Pileggi from The X-Files.
The One Before The Last One
It didn't feel like a long time to us either, but American Horror Story has been around for quite a while! Since its premiere in 2011, the horror anthology has gone through great lengths keeping the horror genre alive and significant.
Sadly, however, AHS 1984 will be the show's second to the last with the 10th and last season premiering next year. And as things are slowly coming to an end, one thing's for sure: American Horror Story set the benchmark for horror series to come. It's redefined the genre and has proven that there is a large commercial audience for TV horror. It continuously invented and reinvented stories and tropes, providing a brand-new perspective on what people really perceive as scary. It wasn't all jump scares and cheap tricks for AHS — instead, it banked on something a lot more primordial, which got a lot of people hooked. In the end, American Horror Story isn't just scary — it's substantial.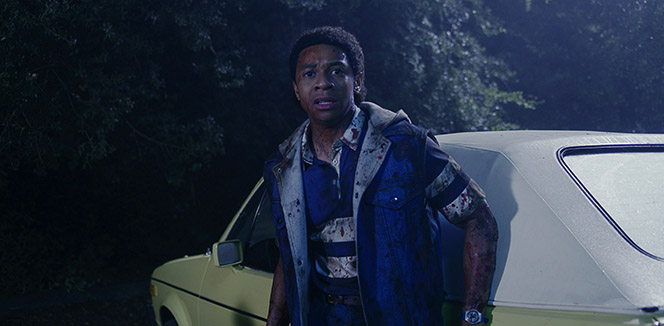 Which is all the more reason to look forward to this second to the last season. While fans can always expect some excellent horror from the series, there's even more excitement in knowing that this is the beginning of how things are going to end.
Be the first to stream the premiere of American Horror Story: 1984 FOX+!

Jason Ho Marketing Communications & PR, FOX+, The Walt Disney Company