Behind The Scenes: The Filipinas of Asia's Next Top Model Season 6
This year's Asia's Next Top Model has been followed loyally by plenty of Filipino fans, and for good reasons. Two favorites this cycle has been none other than proud Filipinas Jachin Manere and Adela-Mae Marshall. FOX+ spoke with these two contestants to learn more about their journey behind-the-scenes.
Based off the immensely popular US franchise, America's Next Top Model, Asia's Next Top Model, or AsNTM for short, has just concluded their successful sixth cycle. In the series, young and hopeful models compete to win the title and get a boost in the modeling industry. The show features models from the Far East and South East Asia regions and includes judges, photographers, and special guests from these areas as well.
This year, the show featured two Filipinas who won the hearts of not only their loyal Filipino fans, but of viewers around the world as well. FOX+ spoke to these two contestants to learn more about their behind-the-scenes journey.
Jachin Manere
Twenty-one-year-old Jach was an early front-runner and favorite due to her unique aesthetics. After receiving the highest overall score in episode two, being one of the winners of episode three and six, her surprising elimination landed her in seventh place much to the shock of both her fellow contestants and fans. Despite this, Jach expresses deep gratitude for the experience, stating that she didn't even expect to be in the show at all in the first place.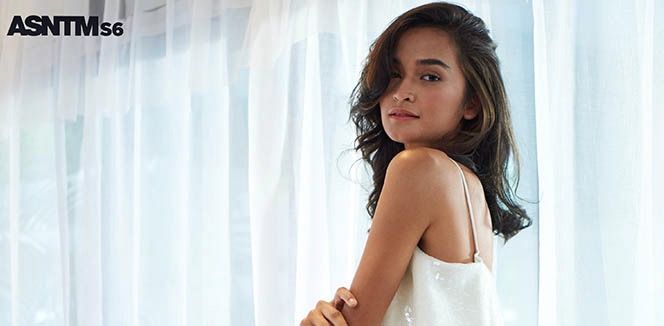 "I didn't want to get my hopes up because there are like tons of girls out there who want to get in the show," Manere shares. "But then when I got the email [saying] that I'm officially part of the cast I was like 'Wow, wait. Is this really happening?' I think it's a once in a lifetime opportunity. I was super excited and I was like "MOM! I GOT IN!'" She adds with a laugh.
Behind the scenes, Jach reveals that her favorite part about the show was bonding with the girls. She tells FOX+ that she especially shares a close bond with the contestants she roomed with.
"I got super close with my roommates: Pim and Dana from Thailand, Jesslyn from Indonesia, and Rubi from Malaysia. We have this thing where we get each other, and we can talk about anything without judgement," Manere says. "But who I'm really close with is Dana because she's like me and she gets me. I think I found my long lost sister. I think we're going meet each other after the show — we have plans already!" She says excitedly.
Besides her friendship with the other girls, Manere shared that a big part of the show was knowing how important it was to be representing the Philippines.
"It was a big weight for me to carry [the name of] the Philippines and represent it on the show because I know that there are a lot of Filipinos who are AsNTM fans," she says. But despite this fear, she knew her fans have got her back. In fact, Manere is extremely grateful for them. "I just can't stress it enough how much I love them. them, I wouldn't be here," Manere shares. "I'm super duper grateful that they support me all the way, even though I got eliminated. They still love me for everything I do here in the real world."
And on the topic of her unfortunate elimination, Manere had a very inspiring take away: "One thing that I'm taking away from the show is that even though you get to see it, that does not define you as a person and as a model and you should believe in yourself. Don't let it bring you down. The only way is up."
Not only does Manere have this big lesson for herself, but she also takes this learning and then turns it into advice for other aspiring models who someday might want to follow her path.
"Embrace yourself and know that you are all beautiful. There's not like a set-face to follow — You are your own beauty! Never doubt yourself! Just believe in yourself and everything else will follow," Manere shares passionately.
And it's this passion that definitely got her to the show and to where she is now — one of the most loved contestants of AsNTM.
Adela-Mae Marshall
Twenty-year-old runner-up Adela-Mae Marshall was praised by the judges for her openness to listen to criticism and using this to improve. And improve she did — Marshall went on to be one of the winners in episode 4 and 6, chosen as best performer in episode 5, and then winning again in episode 7.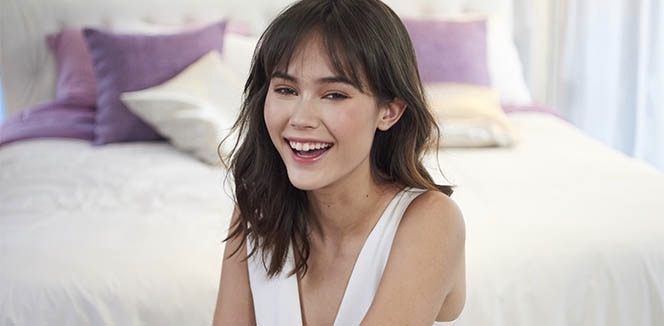 "It's a very unique experience," Marshall says about her run on the show. "I think the best part is obviously the people: the girls and guests, our judges, and mentors. Everyone brings something so unique every week and it's great to be exposed to people in that industry who knows so much and so passionate. The girls too are so passionate about what they do and what they hope to achieve."
But apparently, the girls are not only passionate about modeling, but perhaps singing as well. Adela shares a fun behind-the-scenes moment involving the contestants, a piano, and a sing-a-long.
"I wish people could've seen this — the first night where all 12 girls moved into the house, there was a piano in the dining room. I play the piano so I played Someone Like You by Adele and everyone just sang. Then we had dinner together around the dining table," Marshall shares fondly.
Unfortunately, it wasn't all songs and joy for Marshall's run. The half-British beauty has regrettably faced some rather dubious reception from some fans.
"I think that sometimes there have been questions about my legitimacy to represent the Philippines because I was raised in England," Marshall laments. "But at the same time being Filipino is very much a part of my identity. My mom is born and raised here. I took the initiative in saying that I wanted to come here and learn more about my heritage, my roots, and essentially half of who I am."
Despite the questions that some people may raise, what is indubitable is Marshall's love and passion for doing the country proud. "I think it was really a big honor for me to feel like I had that responsibility," Marshall says about representing the Philippines. "And also such a huge motivating factor because while I was competing I knew how proud my fellow Filipinos would be regardless of how I did. The support system here is great and that kept driving me to be better so I felt that the support would be justified."
Placing as runner-up, Marshall definitely more than justified the support that fans gave her, and learned so much from the competition as well.
"I think the biggest thing I learned in the competition is… In the past people viewed models as hangers or mannequins but their personality and their essence wasn't so relevant. That's changed so much because of social media and the impact that models have on young people, especially on young girls," Marshall observes. "I think showing that authentic side of yourself and showing something genuine in a photo completely changes it and I think it has a completely different effect on the viewer."
Stream all episodes of Asia's Next Top Model Season 6 and other seasons on FOX+!