Escape at Danemorra — The True Events Prison Break Series Helmed By Ben Stiller
Upcoming limited series Escape at Dannemora starring Benicio del Toro, Paul Dano, and Patricia Arquette is based off the 2015 Clinton Correctional Facility Escape and is directed by award-winning actor and producer, Ben Stiller. The show's three leads share a little more about the show with FOX+.
The eight-part limited series follows the escape of two convicted murderers, Richard Matt (Benicio del Toro) and David Sweat (Paul Dano), aided by prison worker Tilly Mitchell (Patricia Arquette) who becomes romantically entangled with the two prisoners. The series, which premiered on November 19, is directed and produced by Emmy award winning actor and producer, Ben Stiller.
The real-life events of the 2015 Clinton Correctional Facility involved felons Matt and Sweat, both of whom sexually manipulate Mitchell, a married prison worker, into aiding them in their getaway.
"This series has an interesting element because usually when you see a breakout film, it's two men finding their way out," Benicio del Toro, who plays Richard Matt, shares with FOX+. "[This series] is really about three people and one of them happens to be a woman. And I think that added a whole different angle to the prison break movie. That makes this one really interesting — the manipulation of every character in order to achieve their goal."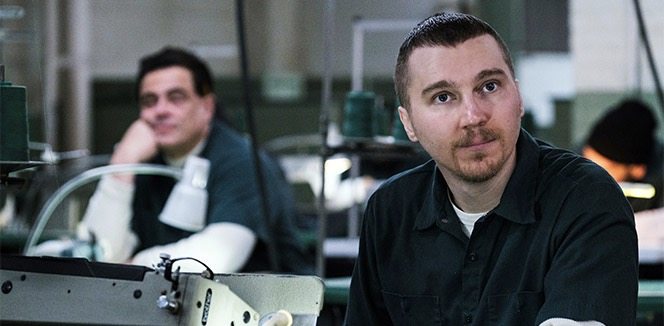 Because Escape at Dannemora is a deeply disturbing true tale with incredibly complicated characters, the show's recreation and portrayal were of utmost importance. The production relied heavily on research as well as the actual experience of shooting at the very venue the escape took place.
"There's a lot of preparation [and research] we had at our disposal, but I think stepping into Clinton correctional is worth reading ten books," Paul Dano, who plays David Sweat, says. "Just the chill in the air, the smell, the sounds, the feeling of a strict regimen and punishment, the feeling of danger… that really gave the body what it needed."
Beyond shooting at the exact venue, the real-life people of the prison and events were also brought in to provide insights and truths about the characters of the incident.
"I had a chance to meet David Sweat and talk to him about Richard Matt," del Toro shares. "Also, I met with a correction officer that actually was with Richard Matt in prison."
"The producers were really incredible by giving us access and bringing in people who were really there," Patricia Arquette, who plays Tilly, explains. "They had people with me who were in the sowing room with Tilly and who knew Matt and Sweat."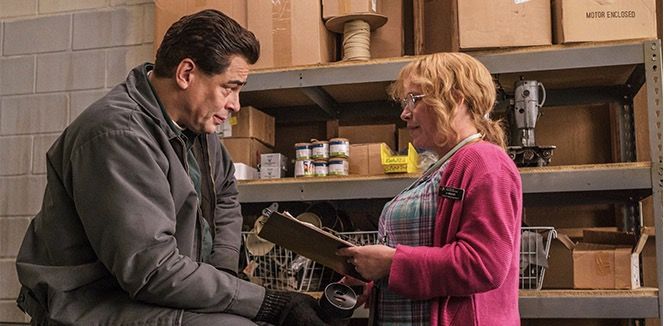 A large part of the series' objective was to faithfully and appropriately reflect the real-life incidents that had happened at the facility and a lot of this responsibility was on the shoulders of director Ben Stiller.
"Ben did a really incredible job of trying to be respectful of the details and of the people who were involved," Dano shares.
Stiller's role as director for a true-events crime drama might be surprising for some who are more familiar with his comedic acting repertoire, but he definitely pulled something incredible and surprising out of his many hats with Escape at Dannemora.
"He comes from acting, so he understands the process of the actor. He collaborated with every actor," del Toro says about Stiller. "He was really the driving force of this piece because of his commitment and dedication. He directed every episode."
"He gave us a lot of room to explore and discover," Arquette adds. "He was really generous to all of us. I don't think he ever said no to us trying something. And not in that disingenuous way, like 'yeah, let's give it a shot' — he really gave us the space to do it."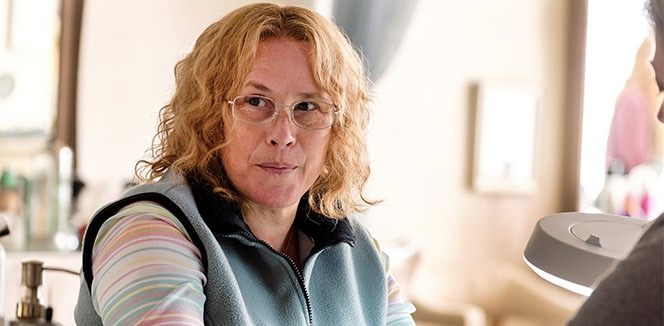 As a series, Escape at Dannemora also explores themes outside of what you would normally find in a prison break narrative. The element of Tilly as a middle-aged woman whose romantic entanglements is at the heart of the narrative is something fairly uncommon in most media today.
"What I did think was interesting is that we never see [this character]— the sexual being, doesn't have this kind of body, who enjoys her sexuality, is unapologetic," Arquette discusses. "It kind of begs the question: what kind of people are allowed to be sexual in our society?"
Between the complex characters and complicated psychological backdrop of the narrative, it's clear that Escape at Dannemora is more than just the usual prison break show. It stretches the viewer's understanding of what truly can be possible when humans are placed in severe conditions and the lengths that people can go to in order to get what they want. In the end, viewers are treated to a hauntingly gripping true tale that takes you on the journey of one of modern day's most intense and mind-blowing getaways.
Escape at Dannemora is available now on video-streaming service, FOX+.