Four Mind-Blowing Facts About Bohemian Rhapsody
Arguably one of the biggest and most awaited films in the last decade is the Queen biopic, Bohemian Rhapsody. For a film of its calibre, a lot went into its creation. Here are 4 of the coolest facts from behind the scenes of Bohemian Rhapsody.
Even until today, Queen is arguably one of the biggest bands in the world. So, it comes as no surprise that the biopic Bohemian Rhapsody, released last year, was one of the most anticipated films in the past decade. Starring Rami Malek as Freddie Mercury, the film followed the band's meteoric rise to stardom as well offered a glimpse into the behind-the-scenes relationships and issues that Queen faced.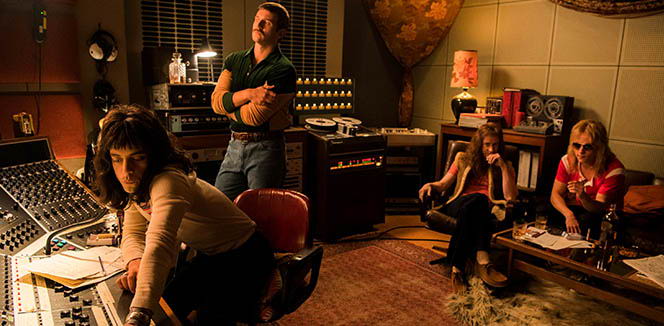 The wait for Bohemian Rhapsody was well worth it. It won several Oscars including best actor, best sound mixing, best sound editing, best film editing, and was also nominated for best picture. Critics and fans alike particularly praised Malek's performance and the shot-by-shot recreation of many of Queen's iconic performances.
It took a lot to put this behemoth of a film together, and the journey was filled with a lot of interesting stories and facts. Here are four mind-blowing facts about Bohemian Rhapsody.
1. He Wasn't Supposed To Be Freddie
People who have seen the movie could attest to Rami Malek's fantastic portrayal of the legendary frontman. But while people think that he probably was the perfect choice to play Freddie, he certainly wasn't the production's first choice. Actor and comedian Sacha Baron Cohen was supposed to take on the role of Freddie Mercury but was continually clashing with Brian May, who was a massive part of the production. Many people thought he could have pulled it off, since Cohen has the looks, the experience, and the acting chops. He's definitely very different from Malek however, so who knows how that version of that film would have panned out?
2. The Voice Double
If there is one thing that Bohemian Rhapsody stayed true to is the musical quality of Queen's music. But people can't help but wonder – how were they able to replicate Freddie Mercury's singing voice? Sure, Rami Malek can act and maybe sing a bit, but nobody could do what Freddy could, right? Well, nobody except Marc Martel.
The Quebec-born singer is very well known across the web for his covers of Queen songs. Popularly known as Mercury's "voice twin", he loves Queen's music so much that he even joined the Queen Extravaganza – the official band tribute project – and won!
Many of the vocal recordings heard during the film was actually a blend of Malek and Martel's voices to make for a smoother and believable transition.
3. Shot For Shot
If you're one of the people who actually saw Live Aid air on your TV, then don't miss the chance to watch Bohemian Rhapsody. The cast and crew recreated Queen's Live Aid performance shot for shot. You can practically play both performances side by side and might not be able to tell which is which!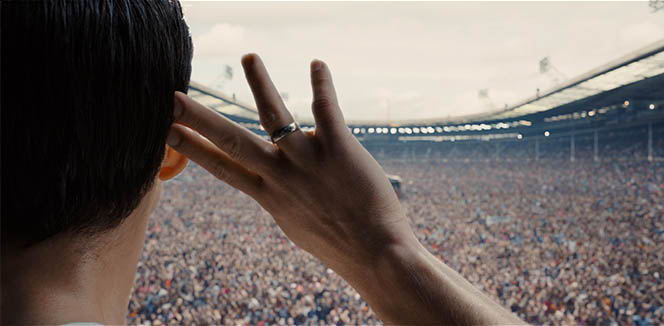 The production spent months recreating the Wembley stadium as it looked like in 1985 — considering that the venue was destroyed and re-designed in 2003. Meticulous camera work was involved as well.
Despite it being the most difficult to shoot, the Live Aid concert was actually the first sequence of the whole film to be shot. Due to how iconic the performance was and how it was pegged to be the centrepiece of the film, the cast and crew definitely had a lot riding on it.
4. It Wasn't Supposed To Be Bohemian Rhapsody
Not a lot of people knew that Sacha Cohen was supposed to play Freddie Mercury, but that's because the announcement was made in 2010. Yes, the film started its production almost 10 years ago and just like any other film, Bohemian Rhapsody went through a lot of changes. Scripts were changed, actors were replaced and probably one of the most significant changes of the film is the title – it was initially called A Kind Of Magic, another song by Queen (albeit less popular than Bohemian Rhapsody.) It only shows that a lot of things can happen in 10 years.
Watch something new and catch Bohemian Rhapsody on FOX+!

Jason Ho Marketing Communications & PR, FOX+, FOX Networks Group