Francesco Molinari: 5 Things You Didn't Know About The 2018 Open Champion
Last year, professional Italian golfer Francesco Molinari finished a spectacular season by coming out the winner of the The 147th Open Championship. Here are five facts you might not have known about him.
Also known as the British Open or simply just The Open, it's considered one of the most prestigious of the four major championships in golf. Being the oldest major, beginning in 1860 in Scotland, The Open Championship is the only major that is not played in the United States.
The Open's current champion is none other than Italy's own Francesco Molinari. Molinari emerged victorious during last year's The 147th Open Championship at Carnoustie after scoring a total of 276.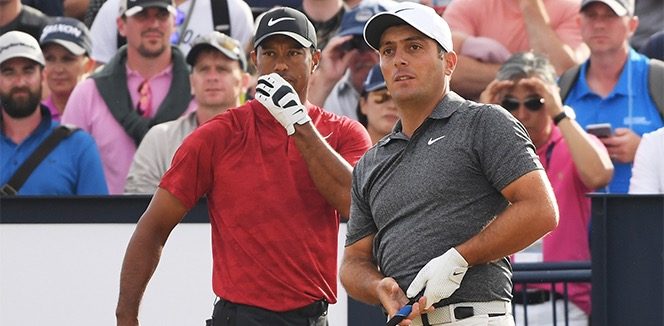 It was Molinari's first major title — an achievement made even sweeter when considering the fact that he was up against crowd favourites like Justin Rose, Tiger Woods, and Rory Mcllroy. Molinari fought his way out of a six-way tie and ended up securing the victory just two ahead of four players. The cherry on top of the cake is that not only is this Molinari's first win, but he's also the first Italian to win a major title.
With the 2019 Open Championship right around the corner, all eyes are on Molinari as he gears up to defend his Claret Jug.
Here are five incredible things that you may not have known about Francesco Molinari.
1.  Francesco's older brother, Edoardo Molinari, is also a professional golfer
While that may be common knowledge to golf fans, what makes this fact interesting is that in the 2006 Masters where Edoardo played, Francesco actually caddied for him.
Despite the two being professional golfers at that time, the brothers were honouring a pact they had made as children: whoever gets to play a major first, the other brother would caddie.
That's family sportsmanship at its finest!
2. He may be a golf pro, but he's a huge sports fan and all-around athlete
Outside of the Green, Molinari has love for other fields as well. He's a huge football fan and supports two teams. Representing his roots is Italian Serie A team, Inter Milan, and the other is for his new hometown of London, West Ham United.
"I'm a big Gianfranco Zola fan, so I got more into them when he became the manager at West Ham," Molinari says to EuropeanTour.com. "And they also remind me of my Italian team, Inter Milan."
Besides football, Molinari is also a massive snowboarding fan and enjoys riding down the icy hills during the winter.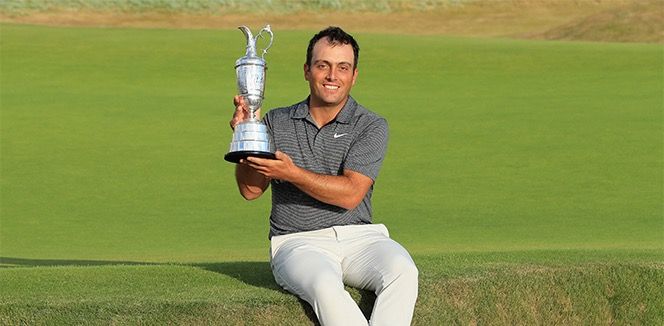 3. Molinari is fluent in three languages
As if his list of skills isn't already impressive enough, why not add linguist to the mix? Molinari is fluent first in Italian, his mother tongue. Then, he is fluent in English, as one may expect from a professional traveling all over the globe. Lastly, Molinari can speak excellent Spanish, which is critical as both his manager and his caddie speak Spanish.
In fact, his caddie Pello Iguarán was the first ever Spanish caddie to raise the Golf Champion Trophy when he caddied for Molinari last year.
4. His father would ban Molinari from the golf course as a child if he was caught losing his temper
It may come as a surprise for those who know the Italian golfer for his famously calm demeanour, but his cool disposition was something he learned from his father.
Molinari's dad Paolo taught his two sons to play golf and had a rule that if they were caught losing their temper, they would get banned from the course.
"I used to throw clubs as a kid and swear and if my Dad saw me from other holes throwing clubs he wouldn't let me play for a couple of weeks. That was the punishment for not behaving on the golf course," Molinari shared with HK Golfer. "I think I was lucky to learn the lesson as a kid. When you turn professional you try really hard think about what you're doing and not about what happened or what is going to happen."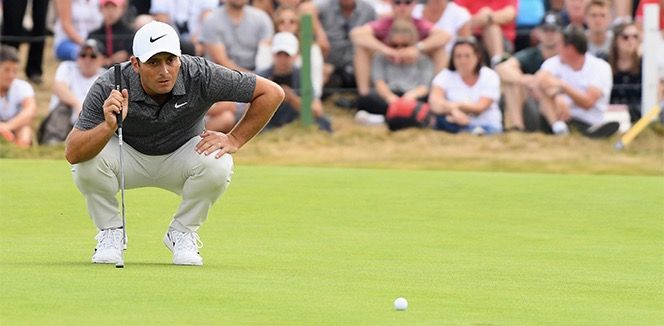 5. He's taking a different approach in for The 148th Open,
As this year's event comes closer, golf fans are looking to Molinari to defend his Claret Jug and it seems as if the Italian golfer is pulling out all the stops to do so.
He will not be competing at John Deere's Classic or the Scottish Open, despite being runner up for the former last year.
This means that when Molinari plays at The Open this year, it will be almost a full month since his last round on tour. That means all that time was spent on physical and mental preparation just to defend his title.
If anything is for sure, Molinari is definitely going to give golf fans a round for the books.
Be the first to stream The 148th Open live on FOX+!

Jason Ho Marketing Communications & PR, FOX+, The Walt Disney Company