Ice Vs Fire: A Closer Look At The Laver Cup's Rival Captains
On September 20, it's Europe vs The World! The Laver Cup 2019 will pit these two teams together on a race-to-13 match. This year, the long-standing rivalry between Björn Borg and John McEnroe will be refuelled once again! Let's take a step back to learn more about them.
September has come once again, and you know what that means? Laver Cup 2019 is fast approaching! Happening this September 20-22, Team Europe will once again clash with Team World in an epic race-to-13 team battle that is nothing short of exciting. Fans would look forward to what both teams would put into the court, but true fans will also keep an eye on the team captains and their long-standing rivalry. Laver Cup isn't just Europe vs The World, It's Ice vs. Fire: Björn Borg vs John McEnroe.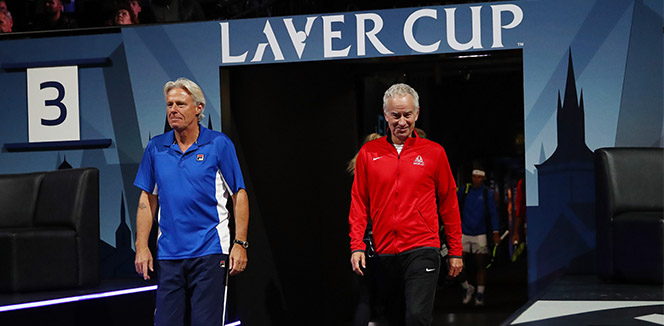 What's the story behind the two captains? Keep scrolling to find out more.
ICE: Björn Borg
When people talk about tennis greats, they always talk about Federer, Nadal, and Djokovic. Okay, maybe some people talk about Agassi and Pete Sampras, but if you go further back in time, one name would always stand out – and that is Björn Borg.
The Swedish tennis player is one of the greatest in the sport. He has won 11 grand slams – five Wimbledon and six French Open and has set numerous world records that haven't been beaten until this day: being undefeated in the French Open during his career, getting a 24-3 match record, and winning 41 matches in a row.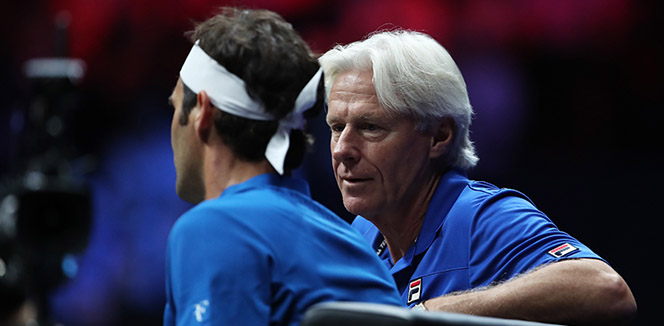 Throughout his career, Björn Borg has earned the nickname of "Ice Man" or "Ice Borg" attributed to his calmness and Icy demeanour. His grace under pressure paired with his unmatched physical conditioning made him such a joy to watch, you would think that he really was born to play tennis. Björn Borg was a tennis sensation, and not just during his time, but for the years to come.
FIRE: John McEnroe
Sudden outbursts, fiery confrontations, and an uncanny playing style – those are some of the words that most fans associate with John McEnroe. And while people might not often agree with his abrasive personality, they simply cannot ignore that he is a really damn good tennis player. One of the greatest, actually. During his time, John was able to reach rank number 1 in both the singles and doubles division. He has won four US Open titles three Wimbledon titles and has accumulated a total of 155 titles in his whole career.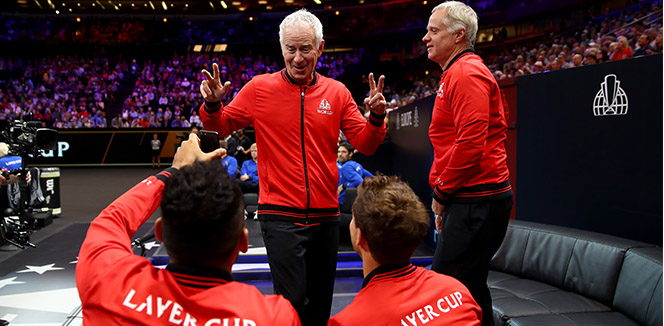 His artistic volleys and energetic trick shots made John McEnroe one of the most watched players in tennis history. And just like his personality, the moment McEnroe enters the court, expect that it will be an explosive match.
John McEnroe is currently the captain of Team World for Laver Cup 2019. Will he be able to withstand the wrath of the "Ice Borg"?
Be the first to stream the 2019 Laver Cup live on FOX+!

Jason Ho Marketing Communications & PR, FOX+, The Walt Disney Company