Incredible Facts About Wes Anderson's 'Isle of Dogs'
One of the biggest hits of 2018, the famed director's stop-motion sci-fi comedy film has gone on to be nominated for various awards, including the Academy Award for Best Animated Feature. Here are some incredible facts about Isle of Dogs.
Arguably one of the most iconic directors of recent years, plenty of movie fans would be hard-pressed to say that they can't describe a Wes Anderson film, especially through visuals alone. Throughout the years, Anderson has built an impressively distinct aesthetic and storytelling style that has earned him fans all over the globe. From The Royal Tenenbaums, to Moonrise Kingdom, and to The Grand Budapest Hotel, Anderson's films have not ceased to inspire awe — and it certainly does not stop at Isle of Dogs.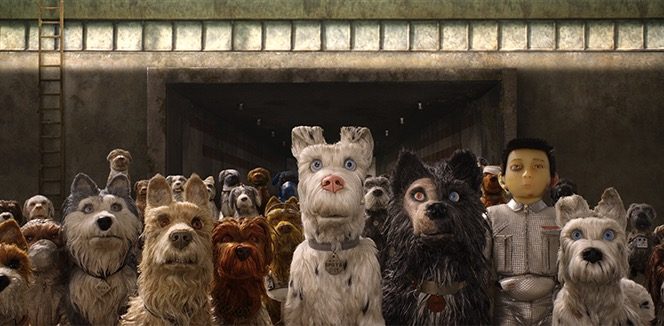 The 2018 stop-motion-animated film is written, produced, and directed by Anderson himself and stars an incredible cast of Bryan Cranston, Edward Norton, Bill Murray, Jeff Goldblum, Tilda Swinton, and Yoko Ono to name a few. Set in a near-future dystopian Japan, Isle of Dogs follows a young boy who goes on a journey searching for his pet after all dogs are exiled on an island following a canine flu outbreak. Since its release, the film has gained critical acclaim including various award nominations and wins.
As with all stop-motion movies, the journey has been long but very much worthwhile. Here are some incredible facts about the hit film, Isle of Dogs.
1. The film is the second longest stop-animation movie to have been created
Running for 101 minutes, Isle of Dogs trails behind the longest stop-animation film just by one minute. The crew and animation department, which included plenty of people who also worked on Anderson's Fantastic Mr. Fox, had created an estimate of 20,000 faces and 1,105 puppets. These would approximately take 12 sculptors working six days a week to create, while the detailed faces of the film's main characters would average a period of two to three months to complete.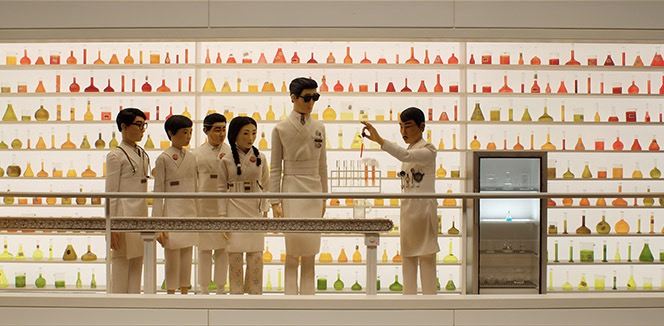 2. Tristan Oliver, an acclaimed stop-motion cinematographer, was critical to this film
Not strangers to each other, Oliver and Anderson have worked together for The Fantastic Mr. Fox, Anderson's previous animated film. It would only make sense for Anderson to tap Oliver again for Isle of Dogs considering that the former has worked on some of the most renowned stop-motion films made, such as Loving Vincent, Chicken Run, Wallace and Gromit, and ParaNorman.
3. The film made history at the Berlin Film Festival
Across his career, Anderson has premiered several of his films at Berlin such as The Grand Budapest Hotel and The Royal Tenenbaums. However, during the 68th Berlin Film Festival, Isle of Dogs was selected to open the festival itself making it the first animated film to do so in the history of the event.
4. Two major influences for this one influential film
During the production of Isle of Dogs, Anderson has cited two very important inspirations for this film. First, the stop-motion animated style of Isle of Dogs stems from his love of Rankin/Bass holiday specials like Rudolph The Red-Nosed Reindeer, which Anderson was obsessed with growing up. His second biggest influence for the film is none other than Japanese director Akira Kurosawa, known for films such as Rashomon and Yojimbo. This could very well explain the Japanese setting of the film itself. During a discussion at ARTE Cinema, Anderson himself confirms this by saying that "the film is less influenced by stop-motion movies than it is by Akira Kurosawa."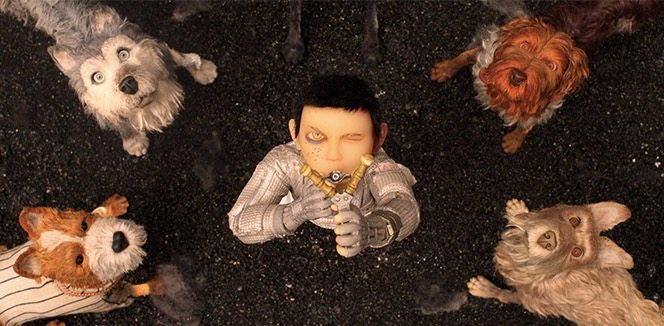 5. The title sneaks in some clever wordplay
While it hardly went unnoticed for some, plenty of fans were pleasantly humored by the film's clever play of words. The title "Isle of Dogs", when said quickly enough, can be also heard as "I love dogs." While seemingly small, these types of details are exactly what Anderson's fans have grown to know and love the director for.
Stream something new and catch Isle of Dogs on FOX+!