Last Man Standing Season 7: Catching Up With The Characters
After a year-long hiatus, the fan-favourite show comes back swinging with its seventh season. Its return sees fresh faces join familiar ones in the roster of characters, so let's catch up with where we left off with them and peek into what we can expect in season 7.
It's been a long wait for this beloved TV sitcom, and quite a journey too.
Premiering in 2011, the show lasted for six seasons and became the second-highest rated sitcom for ABC on its last year. Despite this, the sitcom failed to get renewed — much to the dismay of millions of fans everywhere.
This changed in 2018 when the Fox Broadcasting Company decided to go ahead and renew the show for season 7. It's a victory all cancelled TV shows hope for but not many get to experience, so Last Man Standing's return for its 7th season is a truly a special one.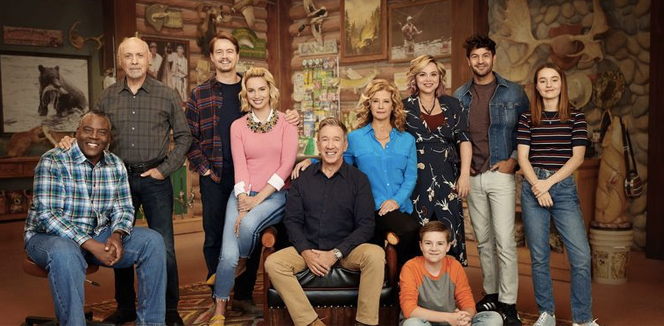 In the shuffle between hiatus and renewal, however, some changes in cast had to happen while a lot of familiar faces return.
So, let's catch up with the characters — both new and old — and see where we left off with them.
1. Mike Baxter (played by Tim Allen)
Portrayed by none other than adored comedian Tim Allen, Mike Baxter is the central character of Last Man Standing. Fans couldn't imagine anyone else portraying this conservative father of three, grandfather of one, and senior sports store employee — and it would seem that the production thinks so too.
Fans last saw Mike, together with the rest of the Baxters, right at the brink of change as family members are finding (and losing) jobs, getting married, and going off to college. As usual, Mike is trying to keep it all together and play by the rules of the world as he knows it.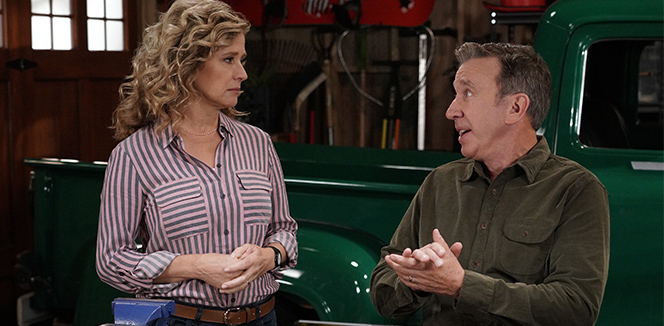 2. Vanessa Baxter (Nancy Travis)
Known for her guest roles in popular shows like How I Met Your Mother and Grey's Anatomy, Nancy Travis is another one of the characters from Last Man Standing that simply can't be replaced. In her role of Vanessa Baxter, Mike's loving wife, Nancy shines as a relatable, down-to-earth mother of three.
Before the hiatus, audiences last saw Vanessa starting her own tutoring business after being laid off from her teaching job while still trying to keep her family close and bonded.
3. Kristin Baxter (Alexandra Krosney, season 1; Amanda Fuller, season 2 – present)
The first character to have been re-casted during the run of the series actually didn't happen during the hiatus, but rather quite early on in the series.
Kristin Baxter is the oldest daughter of Mike and Vanessa as well as mother to Boyd. She was initially played by Alexandra Krosney only to be replaced by Amanda Fuller after just one season.
Season 7 will see Amanda Fuller back as Kristin, who fans last witnessed accidentally knocking out her mother during a kickboxing session.
4. Mandy Baxter (Molly Ephraim, seasons 1-6; Molly McCook, season 7 – present)
Perhaps one of the biggest adjustments brought about by season 7 was in who played the second oldest Baxter daughter, Mandy.
Throughout seasons 1-6, Molly Ephraim played the naïve and often-clueless Mandy. Ephraim, unfortunately, could not return for the renewal. The role was given to Molly McCook, who has made rounds in the sitcom world as a guest star in shows like The Ranch and Modern Family.
While it might take some getting used to, Last Man Standing helped ease in fans by not shying away from acknowledging the change. With some meta-humour, season 7 pokes some fun at the drastic change in Mandy's appearance — with her husband Kyle being the last to notice, of course.
5. Eve Baxter (Kaitlyn Dever)
Often thought of to be Mike's "favourite" daughter, Eve was last seen in season six figuring out her future after being accepted at the Air Force Academy in Colorado Springs.
This storyline might have actually been perfect for the show, as Eve is another character that was affected by the yearlong hiatus. After news of the renewal, actress Kaitlyn Dever couldn't quite commit to a regular shooting schedule with the sitcom as other opportunities have come in during the break. However, the Air Force storyline allows for her character, Eve, to be absent for most of Season 7 yet still remain very much a part of the Baxter clan.
According to producers, the show will still catch up with Eve's new life from time to time — whether it be her visiting her family, or the family checking in on her.
6. Boyd Baxter (Flynn Morrison, seasons 2 – 6; Jet Jurgensmeyer, season 7 – present)
The youngest of the Baxters, Boyd is Kristin's son and Vanessa and Mike's grandson. During the earlier season, Boyd was played by young Flynn Morrison but was aged up for the renewal.
In season 7, fans will re-acquaint with Boyd as a 12-year-old played by Jet Jurgensmeyer. Known for roles in American Sniper and Will and Grace, Jet's age and acting experience will allow for more fun and interesting stories to come out of Boyd and the Baxters.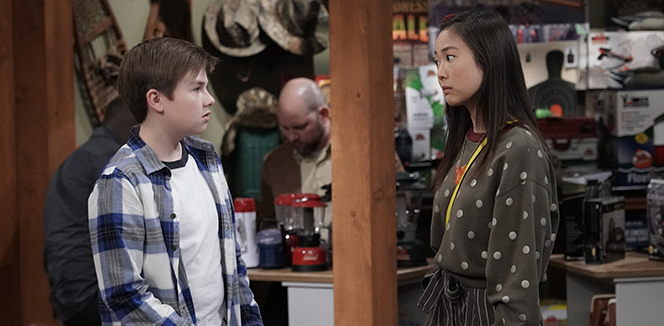 7. Jen (Krista Marie Yu)
A new face as both cast and character, Jen played by Krista Marie Yu is an exciting addition to the Baxter household.
In season 7, Krista joins Mike and the family as Vanessa's foreign exchange student from Hong Kong.
Watch something new and stream all seasons of Last Man Standing on FOX+!

Jason Ho Marketing Communications & PR, FOX+, FOX Networks Group