Lessons from Better Things: How to Cope with the Struggles of Single Parenting
Being a single parent is by no means an easy feat and the creators of FX's Better Things knows this for a fact. This series about a single, working mom is now returning for its third season and here are a few lessons from the show.
Created by Pamela Adlon who also stars as the leading actress, the American comedy-drama revolves around a divorced, single mom raising three daughters on her own. It's loosely based on Adlon's own life, making it a semi-autobiographical series.
Sam Fox (Adlon) along with her kids Max (Mikey Madison), Frankie (Hannah Alligood), and Duke (Olivia Edward) live in Los Angeles where Sam works as an actress. Not only is it enough to be raising three feisty daughters, but living next door is Sam's mom, Phil (Celia Imrie) who has threatening mental and physical issues.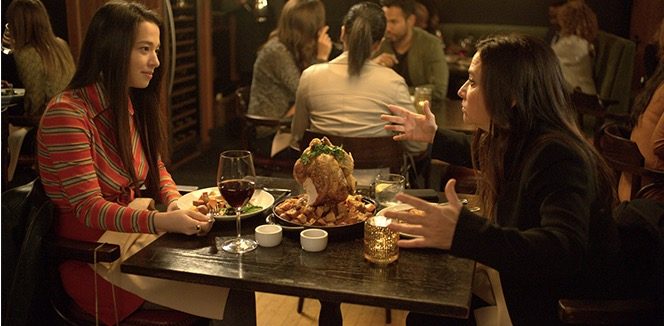 The series has garnered incredible praise from critics and fans, scoring 96 out of 100 on Metacritic and a 95% approval rating on Rotten Tomatoes for its second season. Adlon's performance in particular has been applauded, earning her over five nominations, including an Emmy and a Golden Globe. The show itself has over won both the Critics' Choice Television Award as well as the Peabody Award for Entertainment Programming.
Better Things' universal acclaim stems from the truthfulness and authenticity of the series, allowing it to pave its own path away from the standard sitcom. It so poignantly captures the day-to-day struggles and victories of being a single, working mother while still managing to churn out hilarious yet grounded dialogue. "This is a huge leap forward for a show that was already quite strong. Adlon comes as close to a pure auteur as TV gets. That her story is one imbued with both sadness and light makes Better Things one of television's very best shows—in any genre," Daniel D'Addario wrote in his review for Time.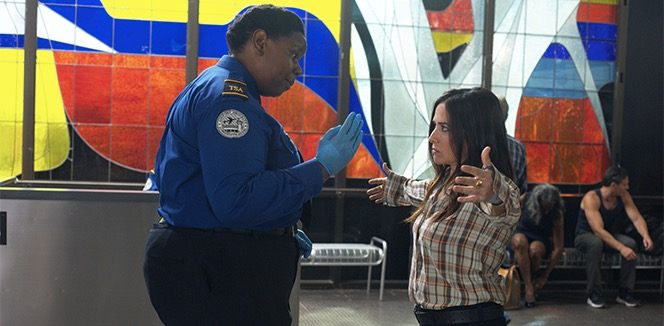 And just like many of the great television successes, audiences take so much more than just being entertained from the show. Better Things has done the difficult job of giving us a glimpse inside the life of a single parent and has also taught us several things along the way. Here are just a few:
1. A support system is important
They say that it takes a village to raise a child and this is an age-old saying for a reason. While it certainly can feel isolating and overwhelming being a single (and working!) parent, there are places that you can find help and support if you know where to look and who to ask. In Sam's case, even if she no longer has a husband, she still has her mother to help with her kids and her best friend to listen to her problems and be emotionally present for her.
2. The best way to deal with things out of your control is to just accept them
As a single parent, it often feels like the only way for things to work is for you be in control of everything. But in reality, this is the fastest way to a stressful breakdown. Let's face it — very rarely in life does everything go according to planned. You won't be able to control what happens at your kids' school, what they pick up from their friends, or what they choose to think or believe. You can perhaps do your best to guide them, but at the end of the day it's out of your hands. Sam experienced this herself when the topic of religion came up at their household. While there was a clash, in the end, she learned to understand and move on. Accepting the things you can't change is the first step of learning how to adapt instead, and knowing how to be flexible to what life throws at you is far more valuable than fruitlessly trying to control everything.
3. You can't always protect your kids — learn to have faith in them and treat them with trust.
Any parent's worst fear is having their kids hurt. This fear is even more magnified and overwhelming to a single parent because they feel that they have to protect their kids all on their own. But the truth is, it's impossible to protect them from everything. However, the good news is that if you trust in your children to carve their own paths, even if it means getting hurt sometimes, there's a great chance it will help them grow and learn. Just like when Sam meets Max' boyfriend. Initially she disapproved, and was proven right when Max gets her heartbroken after being dumped. It was difficult, but in the end, it made Max grow. So, there will definitely come a time in a single parent's life where they have to let their children start being their own people, and being hurt is part of this process. The important part is that you're there for them when they need you to help them get up after a fall.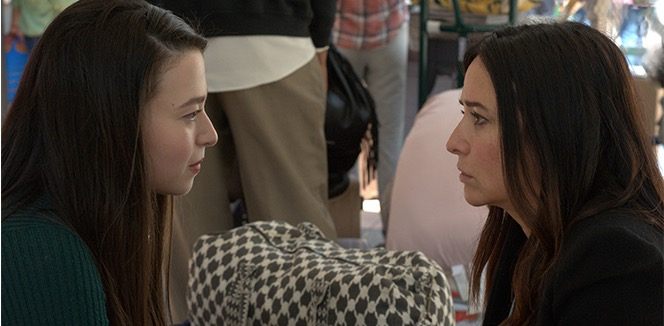 4. There will be plenty of times that you'll feel underappreciated
In season two, Sam gets frustrated and disappointed at her children when she feels that they don't appreciate all the work she does both as an actor and as a mother. She ends up asking her children to give her a eulogy to her because she doesn't want to wait until she's dead for her kids to appreciate her. This is a very common and valid feeling for any single parent to feel — after all, the world only sees a small percent of the effort and energy that is put into raising a family on your own, not to even mention the emotional and mental toll it takes. It's a difficult feeling to have and it often will claw at you, but at the end of the day it will take both patience and understanding to know that the love a parent has for their children is unconditional and needs no validation. They provide care and support simply because they love their children.
5. Take care of yourself so you can take care of your family better
It's too easy to play martyr and always put the children first. Single parenting is almost synonymous to sacrifice after all. However, you cannot give what you do not have. So make sure that somehow, you are still giving yourself some self-love, some care, and some grace. Beyond "me-time" however, self-care extends to the way single parents emotionally handle their own selves. There is a lot of resentment, frustration, and guilt that single parents will feel on a day-to-day basis. They will often compare themselves to other families with two parents, will often feel frustrated at their own circumstances, and will often feel guilt for not giving their child a "complete" family. Single parents punish themselves for things beyond their control, just like how Sam did when her ex-husband didn't show up for their daughter's graduation. She was angry and hurt for her daughter, and felt guilt for having this happen. However, at the end, we learn that there is so much love to draw good and positive feelings from if we choose to focus on that instead. The bad feelings are absolutely valid, but at some point, to take care of our family, and ourselves, we have to let them go.
Be the first to stream the second season of Better Things on FOX+!