Lessons On Self-Love from Amy Schumer's I Feel Pretty
A romantic-comedy that deals less with loving other people and more about loving yourself, I Feel Pretty emboldens viewers with the self-love philosophy.
While the majority of romantic-comedies often star the 'conventionally attractive' types of women that most audiences are used to, I Feel Pretty shatters the status quo by its premise alone.
The film stars Emmy-winning comic Amy Schumer as Renee Bennett, a plus-sized woman who struggles with low self-esteem. One day, when she wishes at a fountain to become beautiful, she ends up hitting her head and waking up believing she has transformed into the woman she had envisioned looking like.
Schumer, who is well known for her stand-up topics and views on body positivity, plays the role with charismatic candour and conviction. Truly embodying what it means to love one self, her character oozes confidence in an empowering and fresh way. Critics and viewers have praised the film's ambitious goals as well, applauding it for being humorous and entertaining while still rousing in its push for self-love. Peter Debruge from Variety says, "What sets I Feel Pretty apart is the inspired premise that Renee's transformation takes place entirely in her head, while those around her are left befuddled by her sudden change of attitude – a concept that begs the question of why our society encourages women to second-guess their self-image in the first place."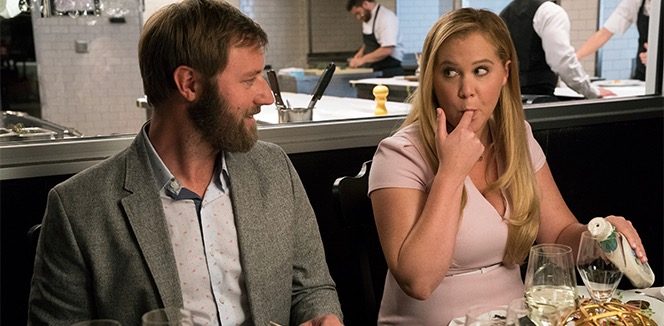 Here are some important lessons on self-love and self-worth that viewers can pick up from I Feel Pretty.
1. True beauty is a feeling
The age-old adage "It's what on the inside that counts" is mocked even by Schumer's character in the film, but I Feel Pretty goes to lengths to show that this saying is still around for a reason. The transformation that Renee goes through to "become beautiful" is simply all in her head, but the sheer confidence and self-belief she had shone through and infected those around her. Women hear it time and time again in various forms, but the lesson stays true — loving yourself is the first step in allowing other people to love you as well. Confidence, self-worth, and self-appreciation makes all the difference when it comes to truly being beautiful.
2. There's a difference between confidence and arrogance
On the flipside of the first point, just like how too little confidence can make you unattractive, too much of it can do even worse. Throughout the film, when Renee's self-confidence turns superficial and results in her treating others "less than her" badly, viewers see her journey take a turn for the worse. In the end, we learn that valuing yourself is not about bringing down the value of others. True self-love comes in the form of appreciating yourself for who you are and what you have without the need to tear down others.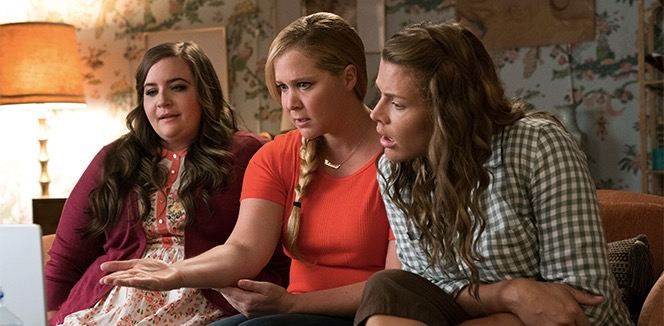 3. Everyone has their own assets and flaws
An important element in the balance between confidence and arrogance is self-awareness and the understanding of your own strengths and weaknesses as well as others'. In the film, Renee's friend Mallory who is a beautiful woman struggles with insecurities about how people see her as unintelligent. This shows that each and every single person has things about themselves that they can celebrate and other things they would want to work on. Being aware of what those are in ourselves is what keeps us grounded, and being aware of what those are in others is what allows us to be compassionate.
4. Self-love is not just about yourself, but those around you
In I Feel Pretty, Renee has two best friends who support and love her for who she is. While in the course of the film, a rift forms between them and Renee after the latter becomes too arrogant, they're able to fix things when Renee learns to appreciate them and their beauty as well. Viewers then see that the friendship between them only enhances the love they have for each other and for themselves. So while it's important to love yourself, this is difficult to do alone. Surrounding yourself with good people who know how to celebrate your strengths and who understand your flaws, those who truly support you and lift you up, is critical in achieving a true sense of self-worth and love.
Stream something new and watch I Feel Pretty on FOX+!