MARS Season 2: Ron Howard and the Unique Storytelling Behind This Space Adventure
With season 2 of MARS, producer Ron Howard shares what went into the creation of this unique hybrid drama-documentary.
Based How We'll Live on Mars, a 2015 book by Stephen Petranek, MARS offers viewers a new type of show. A hybrid of both fictional narrative and actual documentary, the series revolves around the story of a crew of six astronauts journeying to be the first humans to land on Mars in 2033. During their voyage, malfunctions occur causing the crew to land miles away from their target.
Interspersed alongside the narrative are real-life interviews from the biggest thinkers of today. These include Elon Musk, Neil deGrasse Tyson, Andy Weir, and Robert Zubrin and other scientists who share their expertise on what challenges they foresee humans facing when journeying to and attempting to live on Mars.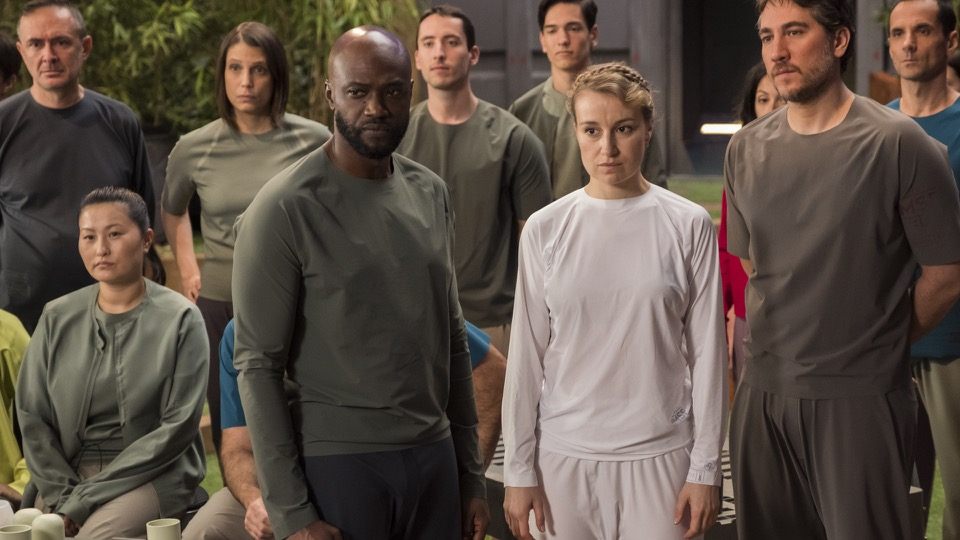 The creation of such an epic show with this unique format came from the team of award-winning director Ron Howard and producer Brian Grazer. The two founded Imagine Entertainment and have produced films that together grossed over $13 Billion. Together, they also share an Oscar for the film A Beautiful Mind.
"We met many years ago when we were the two youngest producers to have offices on the lot at Paramount movie studios," Ron Howard shares with FOX+. "We began that collaboration in the very late 70s and early 80s, and it's lasted to this day because while we have very different sort of personalities, our excitement for what story telling can mean to us personally and to audiences has just has never waned."
And it's this powerhouse duo that can together execute something as exceptional and fresh as MARS — the format of which certainly caters to modern audiences who are looking for something different.
"I think because there are more different kinds of platforms [that] the global audience has become more significant than ever. There are more people to talk to in very, very specific ways," Howard explains. It's these audiences that are excited for new ideas that fuel Howard and Grazer's excitement to grow their company of over 20 years.
And it only makes sense that real-life interviews and research play such a big part in this show's format, as it was through research that the idea for Mars began.
"An early conversation with people like Elon Musk and a few others led us to believe that it could be very exciting to actually use on camera these experts, these big thinkers — conveying to us, the audience, their belief and their excitement for what the mission could be and what it would mean to human beings," Howard says. "We thought: we'll do a scripted adventure. But for television, wouldn't it be great to actually include these people who we're talking to? And National Geographic was willing to support the experiment and we're proud of the outcome."
Then as the story played out, the team behind MARS saw just how well the two elements worked together. "The reason that we use the big thinkers and we do the documentary portion is because we want to keep reinforcing the adventure and the drama that we're showing audiences on screen. Basically, it's a way of saying — we're not making this stuff up. This is what the experts believe human beings will face on the red planet," the producer explains. "And so it works both as literal adventure and it works as discovery for audiences, a learning opportunity, and it also works as metaphor. So it's one of the things we're so very pleased about with the experiment that began the season one and it moved to season two."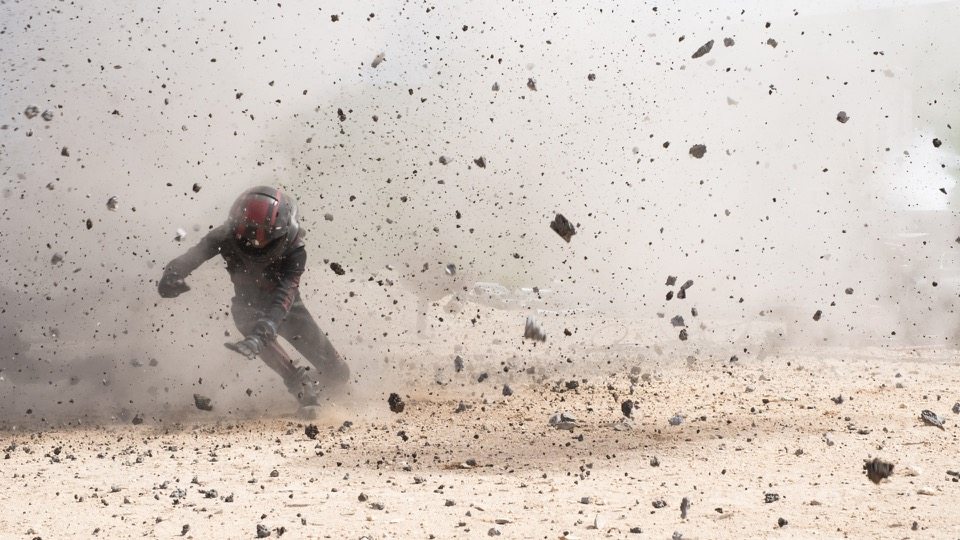 But while season one was definitely experimental, it was very well received by critics and viewers alike, which created high anticipation for the second season. Howard shares what work went into the second season and how it levels up from the first.
"We utilize that storytelling dynamic more in season two than in season one. But it works both ways because it's still very much an adventure story and a very realistic one — as authentic as we can make it about something that hasn't happened yet," he explains. "And we learned that audiences really appreciated the drama and the documentary side really did reinforce the suspense and the excitement and the fascination with the scripted material. So I think we went in to season two with more confidence and a deeper understanding as to what that balance might be. And I think the work shows it. I think the storyline and the character development is even better and the documentary elements also I think, speak very directly to the storylines in ways that make for good viewing."
Stream the first and the return season of MARS on FOX+!