The Men to Look Out For at the 2019 Wimbledon Championships
In just a couple of days, The Championships, Wimbledon, arguably the most prestigious of the tennis Grand Slams, will be taking place. Here's a snapshot of which male players tennis fans are truly looking forward to watching.
Taking place at the All England Lawn Tennis and Croquet Club in Wimbledon, London, the third of the four Grand Slams will start on July 1st.
This year's event will be quite a special one, as it is the first version of the prestigious tournament to have a tiebreak at 12 all in the final set in the 133 years it has been played.
Defending champions are Novak Djokovic and Angelique Kerber for men's and women's singles respectively.
As the tournament draws closer, audiences are getting more and more excited to see this year's grass-court tennis Grand Slam take place. Here are five male players that fans all over the world are especially looking forward to rooting for.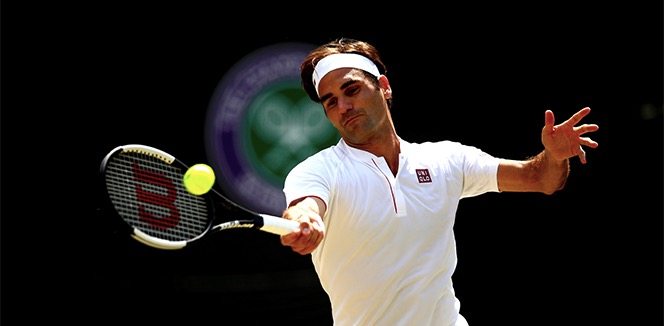 Roger Federer
Roger Federer hasn't won a grand slam since the Australian Open last January 2018. But while his Grand Slam record may be taking a dip, he's still had an exciting ATP season this year. Being the first player to claim three tour-level titles this 2019 after winning the recent Halle Open, the 37-year-old Federer proves that he still is a worthy contender for this year's Wimbledon.
Novak Djokovic
Novak Djokovic ended a two-year Grand Slam drought by winning The Championships, Wimbledon last year. And if that wasn't enough, he also won the US Open that same year as well as against Rafael Nadal in this year's Australian Open. There's a reason why The Serbinator is still the world's number one and this coming tennis Grand Slam might just be his second win in a row.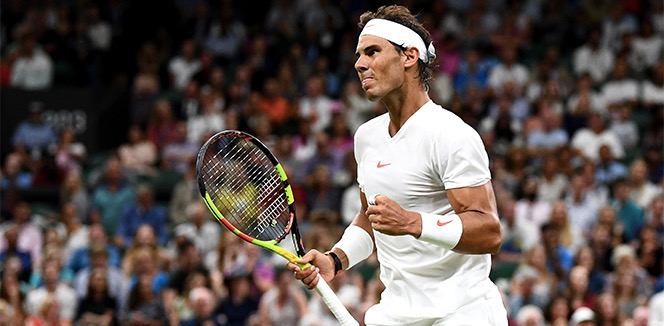 Rafael Nadal
Let's face it - Rafael Nadal is an unstoppable force when it comes to tennis. The current world number two won five Masters titles last year and despite being plagued by injury, he also won this year's Roland-Garros beating Roger Federer and Dominic Thiem. Rafael Nadal is definitely one to look out for, and even though he's being faced with a major injury scare just as Wimbledon approaches, fans shouldn't count him out just yet.
Dominic Thiem
Last year's grass season was a mess for Dominic Thiem. The world number four had an early second round out at Halle Open when he lost against Yuichi Sugita and also pulled out of the Wimbledon against Cypriot Marcos Baghdatis. However, this season has been a lot different for Thiem. He defeated Roger Federer in the Indian Wells Masters for his first ATP Masters 1000 title, as all well as scored his second major final in this year's French Open where he lost to Rafael Nadal. For Wimbledon, Thiem sat out for this year's Halle Open to rest in preparation, making fans extremely interested in seeing what this Austrian will bring to the grass court.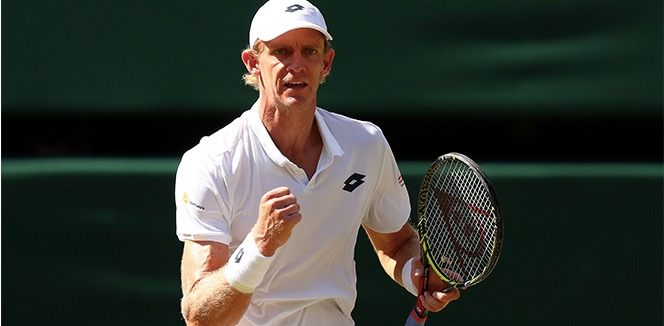 Kevin Anderson
Kevin Anderson had his best career season last year. He won the New York Open, the Vienna Open, and was a finalist in Wimbledon. Earlier this year, he also won the Maharashtra Open. However, Kevin Anderson had to skip clay season this 2019 to recover from an elbow injury — but we wouldn't dismiss him yet. With a Wimbledon win rate of 64 percent, Kevin Anderson might just claim his first Wimbledon as well as his first Grand Slam this year.
Be the first to stream The Championships, Wimbledon on FOX+!

Jason Ho Marketing Communications & PR, FOX+, The Walt Disney Company