These Three Shows Prove That Medical Dramas Are Not Dead
The Medical Dramas are one of the television's staple genres, so much so that audiences might feel like they've seen more than their fair share of this genre. But recent years have seen shows that bring new life into this fan favourite genre and have definitely proven that the Medical Dramas have so much left to offer.
Anyone who watches television will have caught a Medical Drama at least a few dozen times and will probably have their own favourites. Since the first Medical Drama City Hospital premiered in 1951, the genre has been a prime-time mainstay over the past decades. In the U.S. alone, at least 60 Medical Dramas have been produced and aired.
The popularity and tenure of this category however has made audiences overly familiar with the stereotypical tropes and themes, which reasonably have caused some viewers to be less enthusiastic about the genre. The good news for the category however, is that there are three modern Medical Dramas that have caught the attention of plenty of viewers, bringing new plots, treatments, and characters to an otherwise oversaturated genre.
The Good Doctor
Based off an award-winning South Korean Medical Drama, it's easy to understand why viewers have become enamoured with The Good Doctor. The rights for the show were purchased by popular Korean-American actor, Daniel Dae Kim, who also worked on getting it produced alongside House MD creator David Shore. The series revolves around a young surgeon with savant syndrome and autism named Shaun Murphy as he deals with his cases, colleagues, and career at the esteemed San Jose St. Bonaventure Hospital.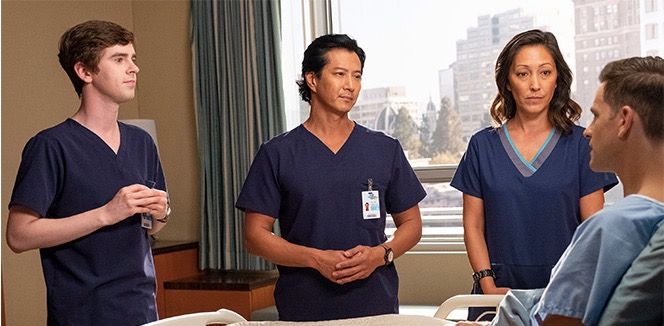 Critics and audiences have praised the show for being refreshingly thought-provoking and for its accurate and relevant portrayal of autism in the workplace. The stellar performance by the cast has also been commended, especially Freddie Highmore's depiction of Doctor Shaun Murphy.
Going beyond the usual Medical Drama fare, The Good Doctor gives audiences powerful storylines, fresh characters, and a unique point of view.
The Resident
Premiered in January of this year, The Resident is based on the doctors and staff of Chastain Park Memorial Hospital. The powerhouse cast includes Matt Czurchry as Doctor Conrad Hawkins, Emily VanCamp as nurse Nic Nevin, and Bruce Greenwood as Doctor and CEO, Randolph Bell.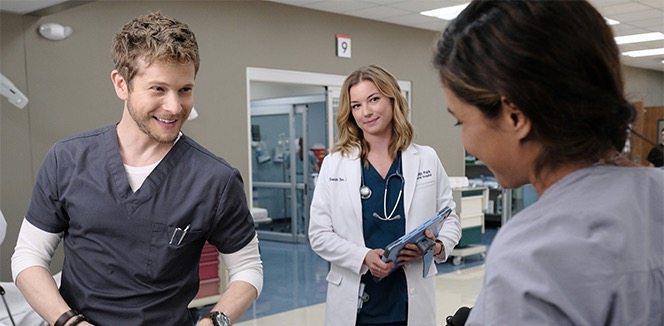 What sets the show apart is its focus on hospital politics, bureaucracies, medical malpractices, and ethics. Often going beyond dealing with medical cases and patients, viewers get to peek behind the curtain as the series puts a spotlight on issues that other medical dramas don't always show — issues like what kind of violations doctors can commit, the ethics of diagnostics, and even the finances and institutional affairs that goes into running a hospital.
Critics have commended the show for taking "a hard look at the thorny ethical issues surrounding today's health-care providers," as stated by TVLine.
New Amsterdam
Based on the book by Eric Manheimer titled Twelve Patients: Life and Death at Bellevue Hospital, New Amsterdam premiered in September of 2018 and has already been gaining plenty of traction with viewers.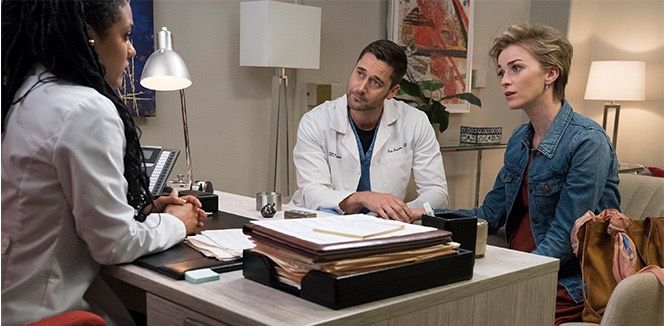 The series follows Doctor Max Goodwin (Ryan Eggold) who becomes the new medical director of one of the States' oldest public hospitals, New Amsterdam. In an attempt to rebuild and improve this overlooked and disregarded hospital, Goodwin tears apart its existing internal structures. He fires a whole department, provides a better environment for medical practice (despite some resistance and challenges), and butts heads with a few department leaders.
Though only in the middle of its first season, New Amsterdam has already removed itself from the rest of the pack by creating a fresh, high-stakes premise. Together with a strong cast and exceptional scripts, viewers have high-hopes for this young Medical Drama.
Stream all your favourite medical dramas on FOX+!