Top 5 Greatest Moments from MasterChef US
With the milestone tenth season of MasterChef US just around the corner, we look back on the greatest moments from one of the biggest cooking competitions in the world.
It's hard to believe that it's been almost a decade of the world-renowned cooking competition. Helmed by none other than chef Gordon Ramsay, the series has been on an incredible journey filled with talented home cooks, notoriously difficult challenges, and moments that have made us laugh, cry, and cheer.

With the highly anticipated season 10 premiering in May 2019, which will have returning fan favorite Joe Bastianich and newly added chef Aarón Sanchez join Gordon Ramsay as judges, fans are expecting even more surprises from the show. But while the world eagerly awaits the tenth season's premiere, here is a look back on some of the greatest moments in MasterChef history.
1. The Original Skills Test, Season 1
A throwback for those who have been MasterChef fans from the very beginning, earlier seasons put contestants through a skills test — a rigorous examination that put the home cooks' kitchen techniques to the ultimate test.
Perhaps nothing is more memorable than the very first one, where the top 30 were made to prove that their knife skills were up to par by slicing as many onions as they could non-stop. If their diced onions were even a little bit below the judge's standards, they would be eliminated on the spot. Viewers said goodbye to six home cooks that episode, which proves that it was by no means an easy feat.
2. The Macaron Massacre: Jonny vs. Lynn, Season 4
After a grueling team challenge, the judges put Jonny Blanchard and Lynn Chi from the losing team into the dreaded pressure test. This specific pressure test was particularly difficult, as the task was to create a box of twelve perfect and delicate macarons.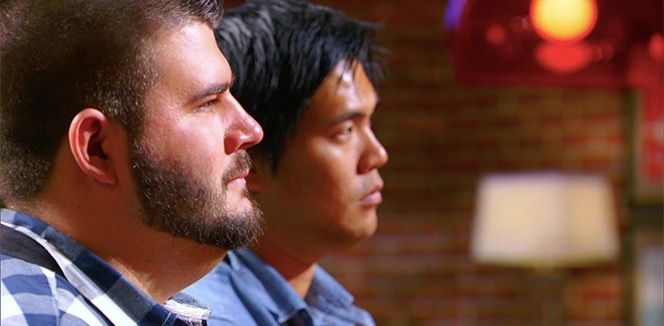 What made this moment memorable, however, was right towards the end of the test. Jonny was struggling to get his twelve macarons to fit into the box, until finally his frustration got the better of him, causing him to forcefully smash the macarons inside. The result was a box full of crushed and decimated pastries that, while delicious in flavor, were ruined. Jonny went home that night, much to the relief of fan-favorite Lynn. It was the first, and perhaps the only instance, in MasterChef history where a chef sabotaged his own dish.
3. Krissi gets taken down by Joe, Season 4
It's no secret that Joe Bastianich is not only one of the harsher judges on MasterChef, but he's also the most vocal and no-nonsense. While he's certainly had his fair share of throwing dishes in the trash and taking down contestants, one particular showdown seems more heated than the rest.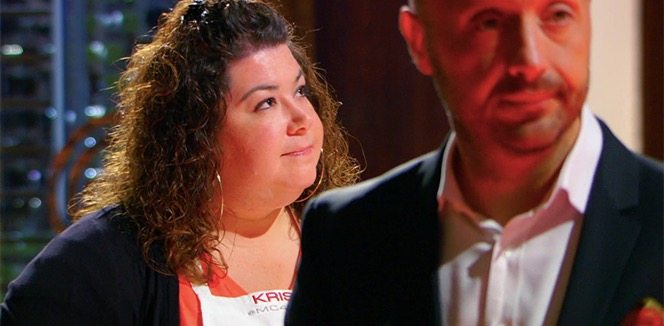 In this episode's elimination test, Krissi Biasiello is assigned to cook catfish — an ingredient she obviously struggles with. But her inexperience is the least of her problems, as it's her attitude that lands her in hot water with Joe. Not only does the Italian judge spit out her food, but he also catches her mouthing off and rolling her eyes at him in the back. This causes a showdown between two Italians, resulting in Joe verbally knocking down the contestant a peg or two with an attitude check.
4. The series of guest judges, season 7
MasterChef is no stranger to the presence incredible chefs — from Lydia Bastianich to Guy Savoy, plenty of accomplished individuals have walked through those row of cooking stations. Season 7, however, took it up a notch when they featured a rotating cast of guest judges instead of the regular three-judge panel. These included Wolfgang Puck, Edward Lee, Kevin Sbraga, Richard Blais, Daniel Boulud, and Aarón Sanchez — who would eventually become a regular judge on the next season.
The excitement that came with every new judge added even more pressure to the contestants, but made for an extra entertaining season.
5. Blind Chef Christine Ha is crowned, season 3
Arguably one of the remarkable contestants in MasterChef history, not just in the US but also in adaptations of it around the world, is blind chef Christine Ha.
Ha entered as a contestant in season 3 and had a "guide" who would assist her along her cooking station but would not interfere with the cooking process whatsoever. While plenty were shocked at the idea of cooking without sight, Ha was vocal during her time on the show that she did not want to be there just to be a "gimmick" or an "inspiration". While it's true that she started out as an underdog, Ha proved with every new episode that it was her outstanding palette that would bring her to the top. Dish after dish after dish, Ha continued to impress the judges with remarkably balanced and delicious flavors.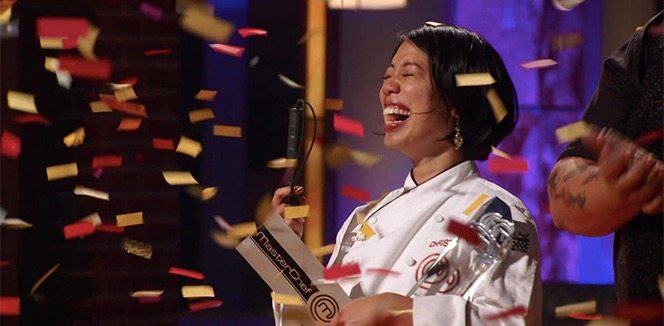 So when Ha took home the crown against the equally remarkable comeback kid Josh Marks, it was an emotional moment for everyone — not just in the MasterChef kitchen, but also around the world.
But even beyond these five moments, MasterChef US has unceasingly given audiences episodes filled with excitement, anticipation, joy, and laughter. With every season, the show proves that good food and the love of cooking truly brings people together — and this tenth season will be no different.
Be the first to stream season 10 of MasterChef US on FOX+ beginning 30 May!

Jason Ho Marketing Communications & PR, FOX+, FOX Networks Group