UFC 239 Jones vs Santos and Nunes vs Holm: Learn More About The Fighters
The co-main events of UFC 239 is the match for the light heavyweight title between Jones and Santos, and the bantamweight match between Nunes and Holm. Here, we take a closer look at each of the four fighters.
Set to take place on July 7 at the T-Mobile Arena in Las Vegas, the International Fight Week pay-per-view event will feature two main matches. The first of the two fights will have Amanda Nunes defend her bantamweight title against challenger Holly Holm. The second, on the other hand, puts defending champion Jon Jones against Thiago Santos for the light heavyweight belt.
Learn more about each of the four fighters below.
Jon Jones
Currently 24-1 with one no-contest, Jones is the reigning and twice undisputed UFC light heavyweight champion. Jones was only 23 when he won his first UFC world championship, making him the youngest UFC champion in history.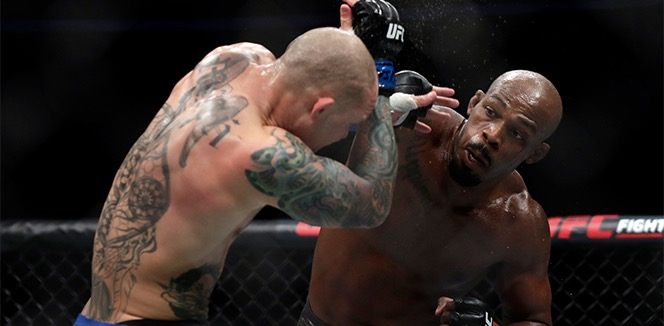 In UFC 232 held on December 2018, Jones beat Alexander Gustafsson for the light heavyweight championship and would go on to defend it against Anthony Smith on March 2 via unanimous decision. As of January 2019, Jones is #2 in the official pound-for-pound rankings of the UFC and is considered by many to be one of the best professional fighters of all time because of his various records such as most consecutive title defences, longest win streak, most submission victories, and most wins.
Despite his impressive statistics, Jones has been followed by some controversy. The mixed martial artist was required to undergo drug testing by the Nevada Commission once traces of the drug Turinabol was found in his blood after his 2017 victory over Daniel Cormier. However, Jones was let off the hook after the United States Anti-Doping Agency decided that the traces of drugs left in Jones' blood was from a leftover 'pulsing effect' rather than evidence of something freshly taken.
While Jones was only granted a one-fight licence for UFC 235 due to this prolonged hearing, he recently got his full fight license renewed by the Nevada Commission that will last until the end of the year.
Thiago Santos
Brazilian Mixed Martial Artist Thiago Santos de Lima entered the UFC after first competing in The Ultimate Fight: Brazil 2.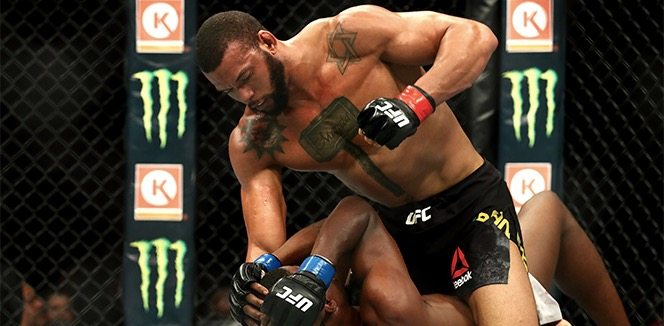 Trained in capoeira for eight years, the former Brazilain army paratrooper currently has an 21-6 record, and has won seven of his last nine fights via knockout. As of June 2019, Santos is ranked second in the official UFC light heavyweight rankings.
The hard-hitting Santos, who currently has a 51 percent striking accuracy, has a truly herculean task ahead of him if he wants to win the light heavyweight belt against Jones — a feat that no one else has been able to do before. "I will put my aggressiveness, my power, my weapons," Santos said in an interview with MMA Junkie. "I respect Jon Jones, he's a great champion but now it's my moment, it's my time and I will be the new light heavyweight champion. I think Jones thinks this will be an easy fight for him."
One thing is for sure though, Brazilians are counting on Santos to take home the victory. Outside the ring, Santos is known for projects aimed at giving back to the city of Rio de Janeiro.
While it might be an uphill battle, the future looks promising. Santos' approach has been serving him well in the last few fights since he moved up to light heavyweight. With a 76 percent finish rate and a total of 15 career knockouts — the last three of which included Jimi Manuwa, Eryk Anders, and Jan Blachowicz — this high-betting fighter is sure to give the audiences an unforgettable match.
Amanda Nunes
The current holder of both the bantamweight and featherweight titles, Amanda Nunes is the first woman to have been champion in two divisions as well as the first woman to have two belts at once in UFC history. Nunes also became the first openly gay champion in the history of the UFC when she won the women's bantamweight championship against Miesha Tate at UFC 200 in 2016.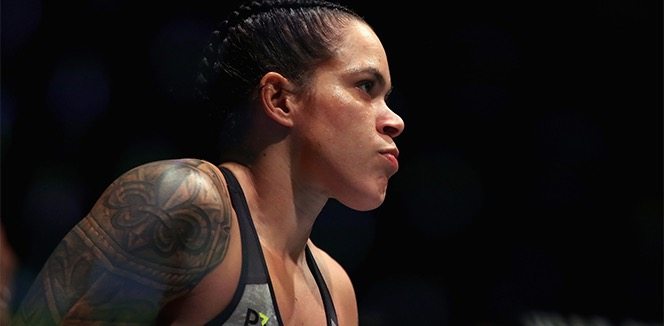 The dual champion has been on an impressive winning streak, having won her last eight fights. Nicknamed "the Lionnes" for good reason, Nunes is also considered by many to be the women's G.O.A.T.
"I feel like I deserve it now," Nunes says in an interview with Forbes. "A lot of people have been saying [it]. Everybody tells me now [I'm the greatest]. I have to say I am, because people tell me, everybody tells me. I believe them and now I say I am. I deserve everything that I have in my life."
Since 2016, Nunes has beaten Valentina Shevchenko, Raquel Pennington, Cris Cyborg, and most notably, Ronda Rousey. Even more impressive is the fact that Nunes beat both Cyborg and Rousey in the first round.
Holly Holm is the only women's champion that Nunes is yet to beat, making this upcoming match perhaps one of the most highly anticipated fights in the recent UFC history.
Holly Holm
Eighteen-time boxing champion Holly Holm is an American mixed martial artist who was formerly a professional boxer and kickboxer. She previously held the UFC bantamweight title when she infamously beat Rhonda Rousey during UFC 193 in 2015.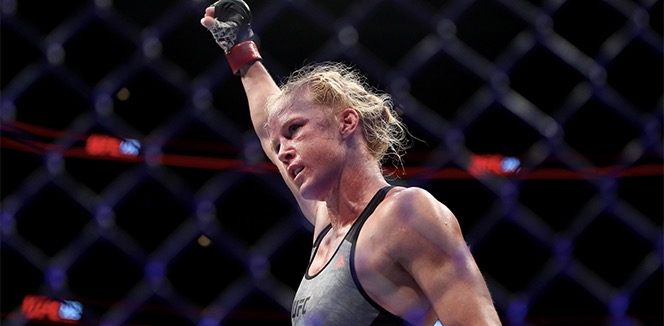 Widely considered to be one of the greatest upsets in UFC history, Holm came in as the underdog to the then-undefeated Rousey. However, Holm was able to defend herself against all of Rousey's takedowns and truly leveraged on her incredible striking abilities. Only the second fighter ever at the time to survive Rousey past the first round, Holm would eventually send the crowd-favourite to the hospital after a high kick in the second round, ending Rousey's win streak and breaking her three-year reign as bantamweight champion.
However, Holm would then go on to lose her title to Meisha Tate — who Nunes has defeated in the past. Holm has also lost to Valentina Shevchenko and Cris Cyborg, both of whom Nunes also defeated. MMA fans have been using this to consider Holm as the underdog in the fight, but The Preacher's Daughter thinks otherwise.
"In order to have two belts in two different divisions, you have to be a special something. But she hasn't faced Holly and that's the bottom line," Holm shared in an interview with MMA Junkie. "Every fight makes a difference, the Cyborg and my fight is different than the fight between Amanda and Cyborg. You can look at things in a lot of different ways. [..] And you know Amanda is knocking out the bigger one and having a hard time with the lighter one. So you can't ever look at a fight and be like oh, she did this in that fight so she's going to do that to me. Every fighter has a different style and nobody is the same. I'm not Cyborg, I'm not Shevchenko, I'm Holly Holm."
Be the first stream UFC 239 live on FOX+ this Sunday!

Jason Ho Marketing Communications & PR, FOX+, The Walt Disney Company