UFC 241: Daniel Cormier vs Stipe Miocic - A Recap And A Rematch
On August 18, the most awaited rematch between two heavyweights will take place at UFC 241. Defending champion Daniel Cormier is set to face Stipe Miocic for the second time at Honda Center in Anaheim, California.
The long wait is over: After a year since UFC 226 where Daniel Cormier packed a stellar knockout against Stipe Miocic, the two heavyweights are set to face each other on the octagon for UFC 241. Will Miocic turn the tables this time? Or Will Cormier keep the title as the reigning UFC heavyweight and world champion?
Learn more about the matches and fighters below.
Daniel Cormier
Daniel "DC" Cormier is a former Olympic wrestler and mixed martial artist currently signed to the UFC. The American is now the reigning heavyweight world champion and as of March 2019, he is the #1 ranked pound-for-pound and #1 heavyweight fighter in the UFC. He is one of the four fighters in the UFC to hold titles in two different weight divisions, and also the first to defend both.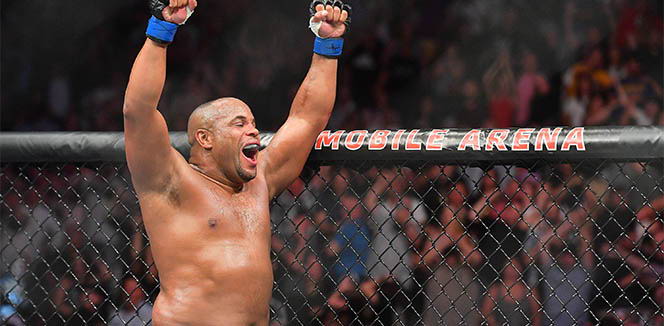 DC has a fantastic fight record. Throughout his UFC career, he has had 23 fights and won 22 of those. Even more impressive, Cormier won 10 matches by (T)KO, and 5 matches using his rear-naked choke.
Stipe Miocic
Currently ninth in the official UFC pound-for-pound rankings, Croatian-American Stipe "Stone Cold" Miocic is the former UFC heavyweight world champion.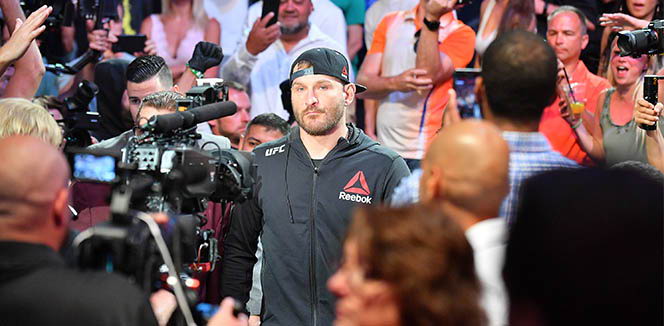 He began his UFC career back in 2011 and accumulated a series of wins in the coming years, battling fighters like Joey Beltran, Gabriel Gonzaga, and Andre Arlovski. His first title match was UFC 198, against the Brazillian Fabrico Werdum. Miocic won quickly, ending it with a TKO just 2 minutes into the first round.
Precise and calculating, Miocic won most of his matches through striking alone. His 15 out of 21 matches were all won by (T)KO, making him one of the most feared strikers in the UFC.
A Recap of UFC 226: Miocic Vs. Cormier
Heavyweights Miocic and Cormier faced off in the Octagon at UFC 226 in Las Vegas on July 7, 2018. It was one of the most anticipated UFC matches and also the most controversial. The match drew a lot of flak because of DC's alleged foul play. In the middle of the first round, footage showed that he may have used an illegal "eye poke" which caught Miocic off guard. The match ended right before the end of the round after DC scores an elbow and bombards Miocic with his punches. The match ended with an upsetting TKO.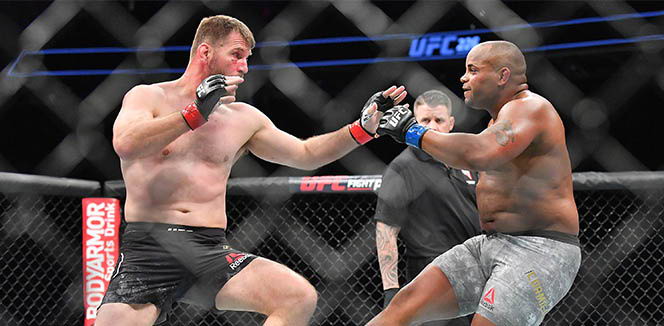 UFC 241
On August 18, Daniel Cormier is set to face Stipe Miocic in The Octagon once again for UFC 241, and things might look a lot different for their rematch. Expect a more careful Miocic who will be making the most out of his advantage in both height and reach. Cormier's tactics, on the other hand, have been proven effective against a striker like Miocic. Expect a more aggressive Cormier – rushing in to close the distance, following up with low uppercuts, or maybe just making use of his wrestling techniques and grapple his way to victory.
Who will win? We don't know yet, but we're definitely eager to find out!
Be the first to stream UFC 241 live on FOX+!

Jason Ho Marketing Communications & PR, FOX+, The Walt Disney Company