What Audiences Can Expect From Leaving Neverland
This documentary film, which reveals secrets on the late Michael Jackson's life, was released this month causing the whole world to be abuzz. Here are some things you can expect when you watch Leaving Neverland.
Directed and produced by British filmmaker, Dan Reed, this 2019 documentary film inspects the sexual abuse allegations towards the late Michael Jackson. The film is co-produced by Channel 4, a UK broadcaster, and HBO. Leaving Neverland premiered on January 25 at the 2019 Sundance Film Festival.
In the short period since its release, both viewers and critics have been buzzing about this film. Due to Leaving Neverland's controversial nature and subjects, it is no surprise that plenty of noise have been made on either side of the fence. Rating aggregator website Rotten Tomatoes' consensus says: "Crucial and careful, Leaving Neverland gives empathetic breadth and depth to the complicated afterlife of child sexual abuse as experienced by adult survivors." While in the Rolling Stone, David Fear says: "By offering these men a forum, this doc has clearly chosen a side. Yet the thoroughness with which it details this history of allegations, and the way it personalizes them to a startling degree, is hard to shake off."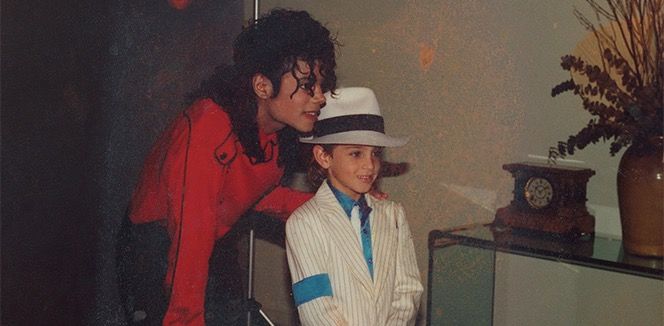 What seems to be clear however is that regardless of what viewers' opinions are, Leaving Neverland is definitely making waves and is rapidly becoming one of the most discussed documentaries of recent times.
For those still unacquainted with the film, here are five things viewers can expect from Leaving Neverland:
1. It focuses on the stories of two alleged victims and their families
The main material for the documentary revolves around interviews with Wade Robson and James Safechuck, two men who allege that Michael Jackson sexually abused them as children. Throughout the film, the Safechuck and Robson share all the details about their experiences with the pop icon — including bizarre behavior and sexual favors. The documentary also interviews the two men's families extensively, examining the effects of the aftermath of the abuse.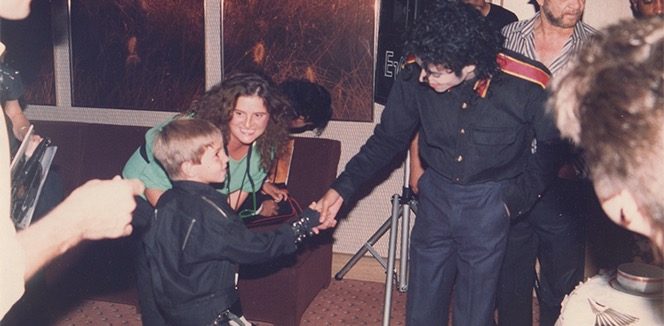 2. The documentary is in two parts and is four hours long
"It's four hours long because it's a story that takes four hours to tell in a way that makes it fully understandable in all its complexity," director and producer Dan Reed shared with Channel 4 in an interview. "We're involving our audience in the lives of these families and trying to get them to understand all the complicated family dynamics that evolved over years."
The first half of the film lays down the foundation of the accounts of Safechuck and Robson, while the second half delves deeper into the psychological effects and damages that both the men and their families sustained due to the trauma and abuse.
3. Accounts from past prosecutors and former detectives do not have plenty of spotlight
While Leaving Neverland just premiered this year, the topic is hardly new news. The history of child abuse allegations against Michael Jackson has spanned decades, with several widely publicized lawsuits in 1993, 2005, and 2017. However, director and producer Dan Reed shared in an interview with Channel 4 that the focus of this documentary is "deliberately narrow" and is centered on the men and their families. Interviews with prosecutors and the like would, according to Reed, take audiences back into the public sphere.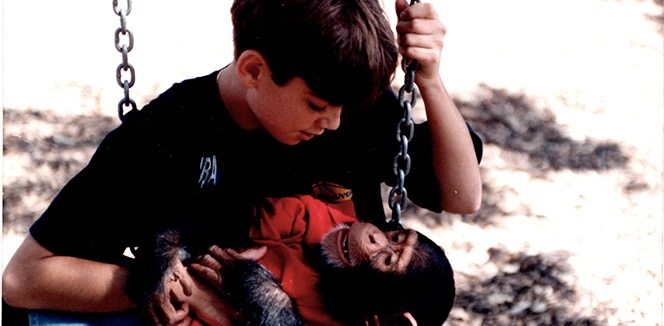 4. With the two subjects, one has spoken up before while the other's story is completely unheard of
Between Dan Robson and James Safechuck, Robson already had plenty of experience sharing his story on television. Reed shared with Channel 4 that Robson is a very sharp storyteller who was very comfortable being interviewed. On the other hand, it was Safechuck's first time speaking with a journalist. Throughout his interview, Safechuck is still reconciling his own feelings and is a little bit more tentative when sharing his accounts.
5. Director and Producer Dan Reed uses all his expertise in documentary filmmaking when it came to crafting Leaving Neverland
Having won three BAFTAs for his past work, producer and director Dan Reed already has experience with documentaries on this particular subject matter. Reed previously released The Pedophile Hunter in 2014, a documentary that follows a group trying to catch pedophiles by posing as underage girls. The documentary was praised for its gripping and powerful storytelling, and Leaving Neverland is commended to be equally just as enthralling and influential.
Be the first to watch Finding Neverland on FOX+!