What to Expect in Season Three of The Good Fight
This sequel to The Good Wife has had a phenomenal first two seasons, leaving fans highly anticipating this month's upcoming season three. Here's what viewers can expect from this long-awaited third season.
A spinoff sequel to the highly acclaimed political drama The Good Wife, the show features Christine Baranski, who reprises her role as Diane Lockhart. Lockhart now takes center stage in The Good Fight, which happens a year after the finale of its predecessor series. Still led by original creators Robert and Michelle King, The Good Fight follows Christine after she falls victim to a financial scam that ruins her savings and her family's reputation. She is let go from her current position, which causes her to join another leading Chicago firm with her goddaughter, Rose.
Fresh off the heels of its critically acclaimed first two seasons, The Good Fight is just about to premiere its third season much to the joy of its viewers. With plenty of cliff hangers and questions up in the air, fans have been anticipating what this new season will bring. Here are just a few things that viewers can expect from season three.
1. A #MeToo story arc
One of the most talked-about issues of the recent years and arguably one that brought about the most change, #MeToo moved needles around the world. The movement has brought awareness to the prevalence of sexual assault and harassment and has uncovered predators everywhere from Harvey Weinstein to Kevin Spacey. It's no surprise then that a show as topical and issue-heavy as The Good Fight that has a no-holds-barred female lead standing up for justice would put a spotlight on stories related to #MeToo.
2. A nod to legendary TV show, Friends
Season two of The Good Fight named its episode titles after the number of days that have passed since Trump was elected into office. For season three, the series pays tribute to another fan-favourite TV show, Friends, by copying its episode title formats with ones such as "The One With Lucca Becoming a Meme." Co-creator Robert King tells The Wrap that the titling device is "a way to kind of give some narrative clues," but in a humorous and playful way.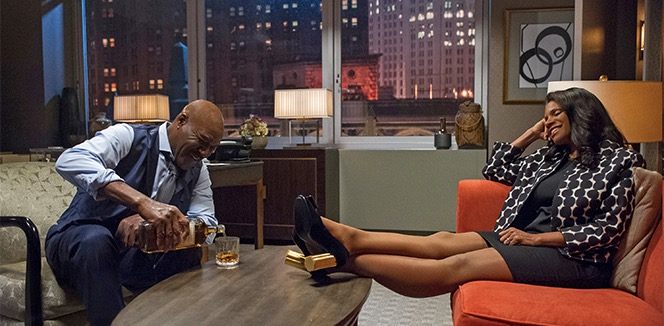 3. A look into a post-truth world
As the world slowly descends into a post-truth era, a period where the majority are no longer swayed by facts but rather by feelings and bias, The Good Fight reflects this in season three as they feature how Adrain Boseman and Liz Reddick-Lawrnece struggle to win cases despite having better facts than other firms. When the opposition triumphs due to better stories, how does having more solid facts come into play? Viewers will have to watch season three to find out.
4. More songs and musical numbers
Bizarre as some fans may find it, The Good Fight has incorporated music and song into its show in a way that has become an object of intrigue and allure. While never quite going full musical, season three will feature breakaway animated musical numbers in several episodes. These numbers will showcase lyrics written by Jonathan Coulton and will touch on topics such as troll farms and NDAs. This touch pushes The Good Fight's style and tone into the boldly surreal and wildly visceral area.
5. Michael Sheen as lawyer Roland Blum
One of the biggest news for The Good Fight's third season was the addition of Hollywood favourite, Michael Sheen. Sheen plays lawyer Roland Blum, a character inspired by Roy Cohns and Roger Stone. Co-creator Robert King tells Variety that "he's a lawyer [for whom] liberal, conservative doesn't matter. What matters is winning and how you get ahead. He's a devil, a satan within our law firm…trying to get people to embrace their id." Complete with his own musical numbers, insane soliloquies, and bigger-than-life entrances, Sheen's Blum could prove to be one of the most exciting things to have come not only to The Good Fight, but to television as well.
Be the first to watch the third season of The Good Fight on FOX+!