What We Do in the Shadows: Why This New Horror Comedy Is a Must-See
Based off the 2014 cult film of the same film, FX's new vampire comedy has received even better reviews as a series. Here's why fans love it and why everyone else should be watching it too.
If the more recent saturation of Twilight-age, dramatic vampires has turned you away from these creatures of the night, then this new FX comedy horror series which offers a hilariously fresh take on vampires will have you absolutely sucked in.
The mockumentary-type series is a spin-off of the 2014 cult film of the same name, which was written, directed by, and starred Jemaine Clement and Taika Waititi. The revival TV show sees Clement and Waititi — who directed Thor: Ragnarok — back behind the camera as producers, writers, and directors, delivering pitch-perfect comedy in spades.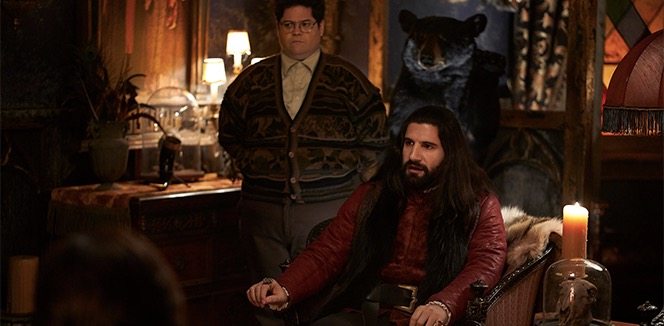 The show revolves around four vampires in New York City who have been roommates for hundreds of years. Starring an off-kilter cast of Kayvan Novak, Matt Berry, Natasia Demetriou, and Mark Proksch, the mockumentary-style format treats viewers to a look inside their ridiculous, macabre lives, which are still riddled with drama. Who knew vampires had the same, if not more absurd, problems as humans?
If the 2014 film was a pop culture hit, the series is shaping up to be a homerun. It earned a 95% approval rating on Rotten Tomatoes and is being praised by critics as one of the funniest shows of the year. Premiering in March 2019 with only 10 episodes under its belt, hordes of fans are anticipating its second season.
If you're yet to get on the show, here are just a few reasons as to why What We Do in the Shadows should be next on your watch list.
1. It's already better than the film, which was incredible
There's a reason why a spin-off show happened even if the original film is almost more than five years old — a lifetime in the collective memory of pop culture. The 2014 film was a cult classic, one that still stands out amongst waves and waves of other comedy films. The clamour to have it revived as a series never truly died, and fans of the movie had their wishes granted this year. However, they absolutely got more than they had hoped for.
Because everything else had levelled up — bigger budget, a more experienced Clement and Waititi, and more airtime to play with — the resulting show is funnier, punchier, and even more absurd than fans dreamed. It's not every day that the premise of a film works better as a series, but What We Do in the Shadows proves that with every single episode.
2. The eccentric cast
While Clement and Waititi no longer star in the series, they could not have asked for a better cast to play such absurdly hilarious roles. British comedian Kayvan Novak, who plays Nandor the Relentless, brings the character out of the coffin and into life. Believable in his over dramatics, it's difficult to ever take your eyes off him. English actor, comedian, and writer Matt Berry of IT Crowd fame plays English nobleman Laszlo who is married to another vampire named Nadja. Berry, who has always had a penchant for absurd and ridiculous roles, make it feel like the character was written just for him.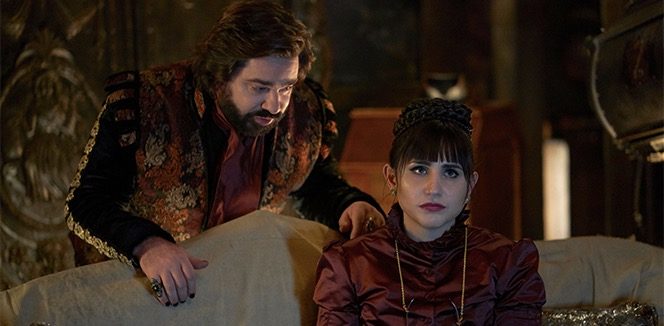 Equally brilliant are stand-up comedienne Natasia Demetriou who plays Laszlo's wife, Nadja; Harvey Guillén who plays Nandor's familiar, Guillermo; and American actor Mark Prosch of The Office and Better Call Saul fame. They round out the stellar cast who all at once deliver camp, theatrics, camp, side-splitting comedy.
3. The even more eccentric characters
Vampires have been in the spotlight long enough that majority of audience already knows what there is to know about them. While other shows or movies have attempted to re-invent the lore, What We Do in the Shadows embrace the tropes and crank it up to maximum. Pale skin, sleeping in coffins, and turning into bats — you name it. The show leans into it, and juices it out as comedy fuel. But it does not go without its own touches which make it uniquely their own.
Nandor, the bullish self-proclaimed leader of the group, is also a USA basketball fan and applied for citizenship to compete in the Olympics. Laszlo, who was Jack the Ripper for a time, takes leisure in music and creating topiary sculptures. Nadja on the other hand, enjoys having secret affairs with humans and reincarnations of her past lovers. So yes, in the end, they're stereotypical vampires, but also much, much more than that.
4. The Energy Vampire
An addition so brilliant that it warrants its own number on this list is Colin Robinson, the energy vampire. Robinson, played by Proksch, doesn't commonly show physical signs of vampirism unlike the regular vampires. He doesn't need blood, therefore he does not need to break skin, and he can walk in the daylight — much to the jealousy of his three roommates. But still a vampire in his own right, Robinson's way of draining humans is by sucking their energy through either boring them or enraging them. In his office, he drones on and on about menial topics or is relentless in irritating the humans around him by simply just being annoying.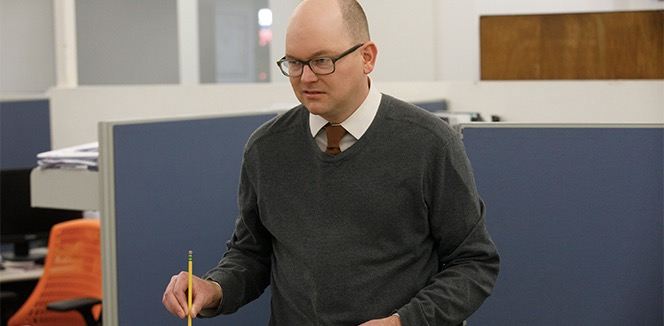 His description need not go on, however, because everyone knows at least one person in their lives that is suspect to being energy vampire.
It's this relatability spun into the supernatural that runs true for the other elements of What We Do in the Shadows, making it uproarious in its beats.
Stream the entire season of What We Do in the Shadows on FOX+ now!

Jason Ho Marketing Communications & PR, FOX+, FOX Networks Group