What's new on FOX+ in April
No April Fools' joke here as FOX+ takes you to an amazing storytelling journey with new movies including I Feel Pretty and Super Troopers 2; Asian movies such as Zombiepura, Big Brother and The Spy Gone North; Oscar and BAFTA winner for Best Documentary Free Solo; and an amazing line up of sports events like The Masters and The AFC Cup.
Movies
Isle of Dogs, 21 Apr (Philippines / Singapore/ Hong Kong)
When, by executive decree, all the canine pets of Megasaki City are exiled to a vast garbage-dump called Trash Island, 12-year-old Atari sets off alone in a miniature Junior-Turbo Prop and flies across the river in search of his bodyguard-dog, Spots. There, with the assistance of a pack of newly-found mongrel friends, he begins an epic journey that will decide the fate and future of the entire Prefecture.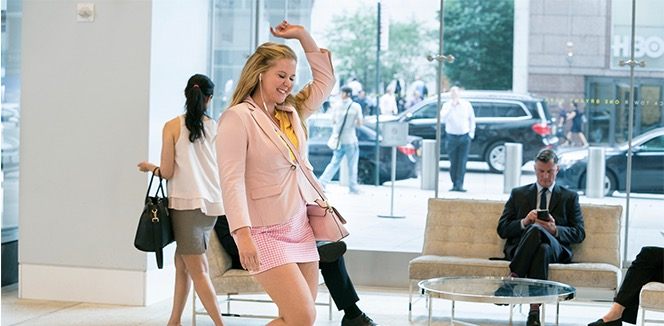 I Feel Pretty, 14 Apr (Philippines / Singapore/ Hong Kong) 5 Apr (Taiwan)
A woman who struggles with feelings of insecurity and inadequacy on a daily basis, wakes from a fall believing she is suddenly the most beautiful and capable woman on the planet. With this newfound confidence, she is empowered to live her life fearlessly and flawlessly, but what will happen when she realizes her appearance never changed?
Mandy, 29 Apr (Philippines / Singapore/ Hong Kong / Taiwan)
In the Pacific Northwest in 1983, outsiders Red Miller and Mandy Bloom lead a loving and peaceful existence. When their pine-scented haven is savagely destroyed by a cult led by the sadistic Jeremiah Sand, Red is catapulted into a phantasmagorical journey filled with bloody vengeance and laced with deadly fire.
Super Troopers 2, 19 Apr (Philippines / Singapore/ Hong Kong / Taiwan)
Fired for their previous shenanigans, former Vermont Highway Patrol officers Thorny, Farva, Rabbit, Foster and Mac get a shot at redemption from Capt. O'Hagan and Gov. Jessan. The wacky quintet must provide law enforcement for a French Canadian town that's transitioning to U.S. sovereignty. Their unconventional methods soon get put to the test when they encounter a smarmy mayor, mischievous Mounties, a smuggling ring and a 1,300-pound bear.
Asian Movies
The 38th Hong Kong Film Awards, LIVE, 14 Apr (Hong Kong)
The annual Hong Kong Film Awards returns this April, recognising achievements in various aspects of filmmaking, such as directing, screenwriting, acting and cinematography.
The Lowlife (AV女優的告白), 7 Apr (Hong Kong)
Based on a 2016 novel by Mana Sakura, "The Lowlife" shows the stories of three women who work in Japan's adult video industry.
Shoplifters (小偷家族), 7 Apr (Singapore)
On the margins of Tokyo, a dysfunctional band of outsiders is united by fierce loyalty and a penchant for petty theft. When the young son is arrested, secrets are exposed that upend their tenuous, below-the-radar existence.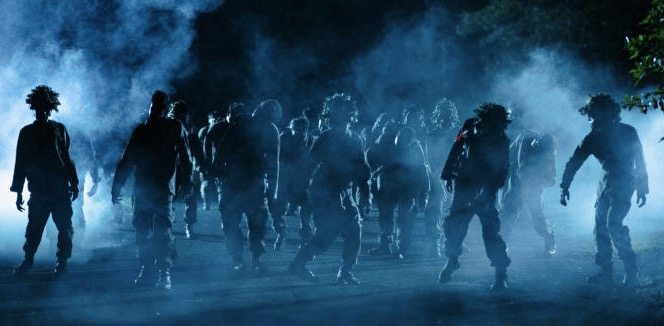 Zombiepura (屍殺軍營), 21 Apr (Singapore)
Corporal Kayu is a lazy soldier doing guard duty during his mandatory reservist in an isolated army camp. A mysterious virus breaks out and turns his campmates into rabid zombies. Trapped together, Kayu must team up with his arch-rival, the tough Sergeant Lee, to survive.
Big Brother (大師兄), 5 Apr (Taiwan)
A former soldier is recruited for his toughest mission yet -- teaching a class of teen delinquents. As he kicks his way into their school and home lives, it becomes clear that his unconventional teaching style might be just what they need.
The Scoundrels (狂徒), 12 Apr (Taiwan)
Rui, once a famous basketball player, faces his downfall and works as a street-parking fee collector, who also accepts jobs from a car theft gang. One night, a robber hijacks Rui when he accidentally spots a seriously injured woman in the vehicle. Now the police and the public see Rui as the suspect of the bank robbery, and the girl who could clear his name remains unconscious. How can Rui get himself out of this quagmire?
The Spy Gone North (北風), 19 Apr (Taiwan)
A South Korean army major poses as a businessman to infiltrate a North Korean nuclear facility in 1993.
Laplace's Witch (拉普拉斯的魔女), 26 Apr (Taiwan)
When a series of inexplicable deaths by hydrogen sulphide poisoning occurs, a university geochemistry professor Shusuke Aoe (Sho Sakurai) is engaged to consult on the cases. During his course of investigation, he meets a strange girl Madoka Uhara (Suzu Hirose) with extraordinary abilities, who is searching for a missing friend. Calling herself "Laplace's Witch", she will bring new clues to the table that will change Aoe's beliefs forever.
Documentaries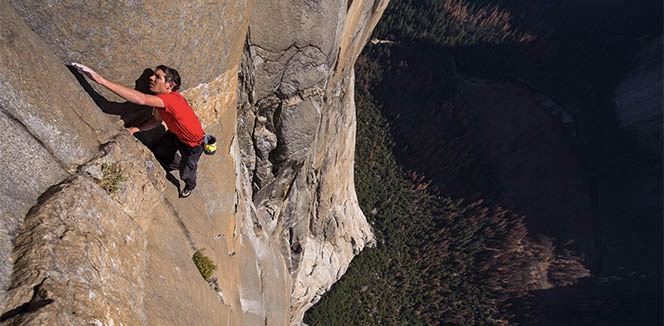 Free Solo, 6 Apr (Philippines / Singapore/ Hong Kong)
Professional rock climber Alex Honnold attempts to conquer the first free solo climb of famed El Capitan's 900-metre vertical rock face at Yosemite National Park. Free Solo won Best Documentary at the Oscar and BAFTA.
Air Crash Investigation Season 18, 9 Apr (Philippines / Singapore/ Hong Kong / Taiwan)
Revealing the dark truth that aviation safety improves one crash at a time, this season investigates legendary aviation disasters to find out what went wrong and why.
Sports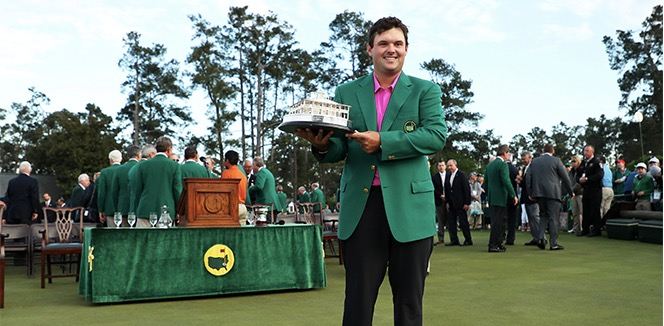 The Masters, 11 Apr (Philippines / Singapore/ Hong Kong / Taiwan)
The 83rd edition of the first golf major of the year will tee-off with first-time major winner, Patrick Reed, as the custodian of the famed Green Jacket. Last year also saw the return of Tiger Woods, in his first appearance at a major since 2015, and he finished tied for 32nd. Will the 4-time winner return with a roar? Be sure to catch The Masters!
AFC Cup, 2, 16, 30 Apr (Philippines / Singapore/ Hong Kong / Taiwan)
Last year's Champions, Al-Quwa Al-Jawiya from Iraq will not be defending their title or chasing their 4th championship in this competition as a format change sees them competing in the AFC Champions League this season. Who then will take their mantle? Will it be a South-East Asian Club this year? One can only stay tuned and cheer as some of the best and brightest emerge.
UFC, (Philippines / Singapore/ Hong Kong / Taiwan)
UFC 236: Holloway vs Poirier, 14 Apr
UFC Fight Night: Volkov vs Overeem, 20 Apr
UFC Fight Night: Romero vs Jacaré, 28 Apr
The highlight of the month has to be UFC 236, with a UFC Lightweight Division interim title fight between Max Holloway and Dustin "The Diamond" Poirier. In the other co-headliner, Kelvin Gastelum will face Israel Adesanya to see who will be the interim Middleweight Champion.
Major League Baseball, Daily (Taiwan)