What's new on FOX+ in August
August delivers a stunning display of great movies including Bohemian Rhapsody and Bad Times at the El Royale; return series The Affair; Asian Movies such as More than Blue and Europe Raiders; live sports in The US Open and the return season of Bundesliga.
Movies
Bohemian Rhapsody, 25 Aug (Philippines / Singapore / Hong Kong) 30 Aug (Taiwan)
Bohemian Rhapsody is a foot-stomping celebration of Queen, their music and their extraordinary lead singer Freddie Mercury. Freddie defied stereotypes and shattered convention to become one of the most beloved entertainers on the planet. The film traces the meteoric rise of the band through their iconic songs and revolutionary sound. They reach unparalleled success, but in an unexpected turn Freddie, surrounded by darker influences, shuns Queen in pursuit of his solo career. Having suffered greatly without the collaboration of Queen, Freddie manages to reunite with his bandmates just in time for Live Aid. While bravely facing a recent AIDS diagnosis, Freddie leads the band in one of the greatest performances in the history of rock music. Queen cements a legacy that continues to inspire outsiders, dreamers and music lovers to this day.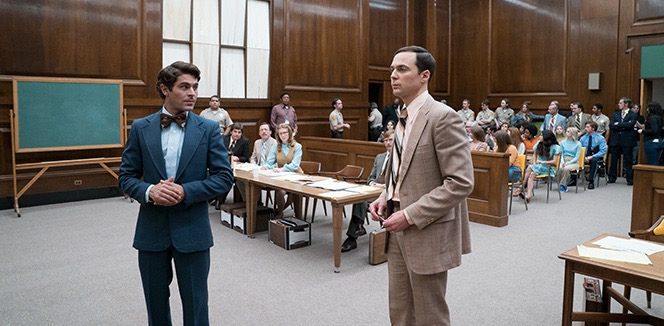 Extremely Wicked, Shockingly Evil and Vile, 18 Aug (Philippines / Singapore / Hong Kong) 16 Aug (Taiwan)
A chronicle of the crimes of Ted Bundy, from the perspective of his longtime girlfriend, who refused to believe the truth about him for years.
The Spy who Dumped Me, 11 Aug (Philippines / Singapore / Hong Kong) 2 Aug (Taiwan)
The Spy Who Dumped Me tells the story of Audrey and Morgan, two best friends who unwittingly become entangled in an international conspiracy when one of the women discovers the boyfriend who dumped her was actually a spy.
Bad Times at the El Royale, 9 Aug (Taiwan)
The El Royale is run-down hotel that sits on the border between California and Nevada. It soon becomes a seedy battleground when seven strangers -- a cleric, a soul singer, a traveling salesman, two sisters, the manager and the mysterious Billy Lee -- converge on a fateful night for one last shot at redemption before everything goes wrong.
Series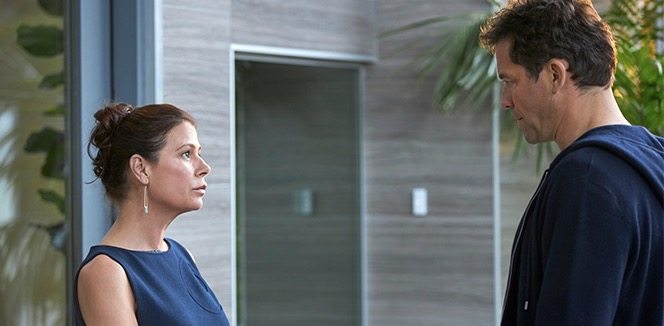 The Affair Season 5, 26 Aug (Philippines / Singapore / Hong Kong / Taiwan)
Noah, Helen et all are coming to terms with the consequences of their choices in the aftermath of horrific events. Helen begins a new affair with a movie star. Noah has to swallow his pride and his jealousy and step in to take care of his family in her absence. But just when things seem to have stabilised, a chance encounter with someone from the distant past sets in a motion a sequence of events that brings them both to their knees. Alison and Cole's now adult daughter Joanie Lockhart, who returns some years in the future to piece together the truth about what happened to her mother, bringing the whole story full circle.
Asian Movies
Europe Raiders (歐洲攻略), 11 Aug (Hong Kong)
The rivalry between two bounty hunters intensifies as they both attempt to track down a destructive device known as the "Hand of God."
More Than Blue (比悲傷更悲傷的故事), 4 Aug (Singapore) 18 Aug (Hong Kong)
A man dying of cancer tries to find a companion for the long-time soul mate he has loved from afar.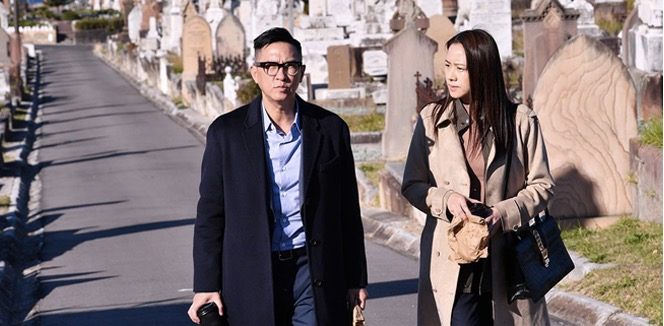 Integrity (廉政風雲: 煙幕), 11 Aug (Singapore)
ICAC has been investigating a bribery case regarding illegal trade for many years. However, the trial in the case is delayed for one week due to the abscond of the defendant Chen Chaoqun and the absence of the only witness Xu Zhiyao. In order to have the retrial of the case, ICAC launches a full-scale operation.
Always Miss You (我的第一任), 23 Aug (Taiwan)
With relationship fail after relationship fail, Xinyi believes she's finally stumbled onto a good man. Throwing herself into this new and potentially life-changing relationship, she thinks her days of being single are over. But when her teenage crush re-enters her life, she has to decide who to pick -- and who will pick her.
Sports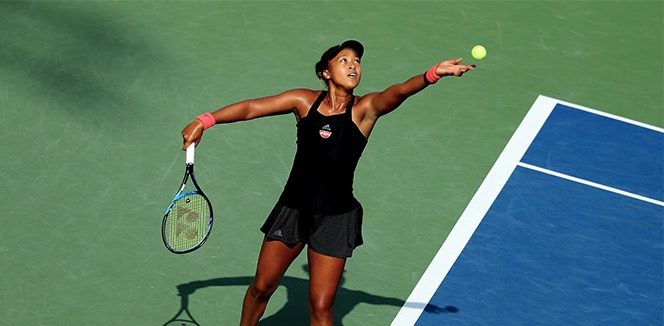 The US Open, 26 Aug to 9 Sept (Philippines / Singapore / Hong Kong / Taiwan)
Last year, we witnessed an explosive Women's Singles final, with Osaka taking her maiden tennis grand slam title (and followed that up with AO this year), and Djokovic proving that his comeback was for real, with his 2nd grand slam title of the year (and 14th overall, which became 15th when he won AO in January).
Formula One (Philippines / Singapore / Hong Kong / Taiwan)
F1 Hungarian GP, 2 to 4 Aug
F1 Belgian GP 30 Aug to 1 Sept
The World Drivers' Champion, Lewis Hamilton, returns to Hungary, where he holds the record of most wins by a driver, with 6. Among active drivers, only Vettel has won here (2015, 2017). Over in Belgium, Hamilton and Vettel have 3 wins each, which makes things a little more interesting.
UFC (Philippines / Singapore / Hong Kong / Taiwan)
UFC Fight Night: Covington vs Lawler, 4 Aug
UFC Fight Night: Shevchenko vs Carmouche, 11 Aug
UFC 241: Cormier vs Miocic 2, 18 Aug
The highlight this month has to be UFC 241, with a UFC Heavyweight Championship re-match between current champion, Daniel Cormier, and former champion, Stipe Miocic. The last time they met was at UFC 226, where Cormier KO-ed Miocic in the first round, to become only the second fighter ever to hold two separate UFC division titles.
Bundesliga, from 17 Aug (Philippines / Singapore / Hong Kong / Taiwan)
The Bundesliga kicks off this month, with 29-time German champion, Bayern Munich, returning to defend their crown, and Dortmund looking to improve from last season. We'll also see 1. FC Köln make a swift return to the top flight, while Stuttgart, which were champions as recently as in the 2006-7 season, will be missing, as they have been relegated for the second time in the last 5 years.

Jason Ho Marketing Communications & PR, FOX+ at FOX Networks Group