What's new on FOX+ in December
We cap off the year with a host of amazing shows including movies The Hustle, Robin Hood, Berlin I love you; return series Fresh off the Boat and Single Parents, documentary The Longest Hole: Golfing Across Mongolia; Asian movies You are the Apple of My Eye and Brother of the Year; as well as live sports UFC and Formula One.
Movies
The HUSTLE, 29 Dec ((Philippines / Singapore / Hong Kong) 28 Dec (Taiwan)
Josephine Chesterfield is a glamorous, seductive British woman who has a penchant for defrauding gullible men out of their money. Into her well-ordered, meticulous world comes Penny Rust, a cunning and fun-loving Australian woman who lives to swindle unsuspecting marks. Despite their different methods, the two grifters soon join forces for the ultimate score - a young and naive tech billionaire in the South of France.
Robin Hood, 8 Dec (Philippines / Singapore / Hong Kong)
After returning home to England, aristocrat Robin of Loxley learns that the evil Sheriff of Nottingham has seized his family estate. He soon joins forces with Friar Tuck and Little John - a fierce Arabian warrior who wants to put an end to the Crusades. Armed with arrows and dubbed Robin Hood, Loxley leads a band of oppressed rebels in a daring plan to rob the Sheriff of his money and take away his power.
Widows, 3 Dec (Philippines / Singapore / Hong Kong)
A police shootout leaves four thieves dead during an explosive armed robbery attempt in Chicago. Their widows -- Veronica, Linda, Alice and Belle -- have nothing in common except a debt left behind by their spouses' criminal activities. Hoping to forge a future on their own terms, Veronica joins forces with the other three women to pull off a heist that her husband was planning.
Berlin I Love You, 6 Dec (Philippines / Singapore / Hong Kong)
Ten stories of love, compassion, redemption and acceptance set against the vivid backdrop of Berlin.
Series
Miss Universe 2019, 9 Dec LIVE (Philippines / Singapore / Hong Kong / Taiwan)
This year's highly anticipated pageant takes place in Atlanta, Georgia, featuring talented women from all over the globe, all bidding to be crowned Miss Universe 2019!
Single Parents S2, 26 Dec (Philippines / Singapore / Hong Kong / Taiwan)
This comedy follows a hodgepodge of dysfunctional adults who are struggling to navigate the challenges of being a parent, which are elevated by the fact that they are all single.
Fresh Off the Boat S6, 15 Dec (Philippines / Singapore / Hong Kong / Taiwan)
Loosely based on the life of Eddie Huang during the mid-to-late 1990s, an Asian-American family decides to move to Orlando, Florida from Washington D.C. in order to embrace the "American Dream," facing many obstacles as they try to assimilate with the new culture that surrounds them.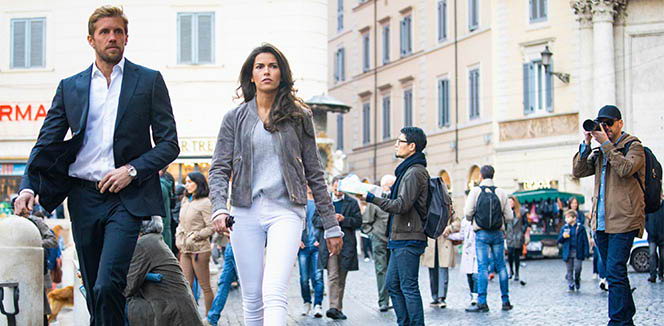 Blood & Treasure, 3 Dec (Philippines / Singapore / Hong Kong / Taiwan)
An antiquities expert teams up with an art thief to catch a terrorist who funds his attacks using stolen artefacts.
Asian Movies
Brother of the Year, 8 Dec (Singapore)
A man has to learn how to take care of himself when his sister gets married and moves out.
Invincible Dragon (九龍不敗), 29 Dec (Singapore)
A crime thriller that centers on a man whose memory has been lost due to a bank heist gone wrong. He will need to piece together the missing 10 minutes from his memory in order to determine who sabotaged him. A crime boss teams up with a cop to track down a serial killer.
Undercover Punch and Gun (潛行者), 8 Dec (Hong Kong)
Undercover Wu is involved in a drug trading with his gang. During the progress, special forces member intruded the operation. Xia is one of the biggest drug dealers using his cruise, he caught Wu and threaten him to get back his drugs.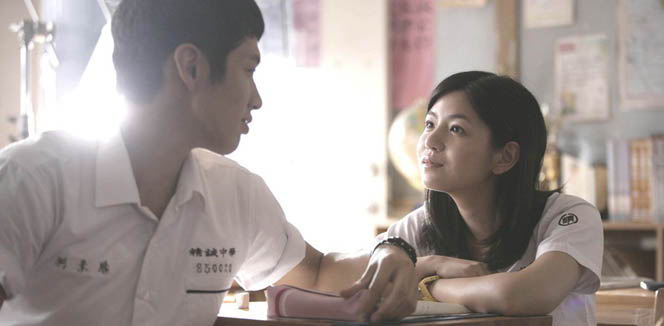 You are the Apple of My Eye, (那些年我們一起追的女孩), 15 Dec (Hong Kong)
A coming of age story based on director Giddens Ko's autobiographical novel. The film starts with Ko Ching-Teng (Giddens) remembering his old school day when he and all his friends had a crush on Shen Chia-Yi, a honour student from their class and how they all chased her for years.
Documentaries
The Longest Hole: Golfing Across Mongolia, 7 Dec (Philippines / Singapore / Hong Kong / Taiwan)
Set against the backdrop of one of the most incredible and diverse wildernesses on the planet, Adam Rolston and Ron Rutland set out to play the world's longest hole of golf ever played, trekking 2011km's over 80 days, unsupported across Mongolia, playing within the Rules and the Spirit of the game.
Sports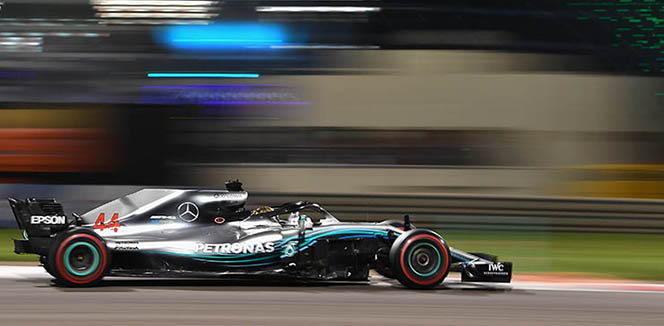 Formula One, (Philippines / Singapore / Hong Kong / Taiwan)
Abu Dhabi GP, 29 Nov to 1 Dec
It's the final race of an enthralling season. A season which saw the emergence of Charles Leclerc and Alexander Albon, as well as Lewis Hamilton and Mercedes wrapping up the Drivers' and Constructors' Championship. We can hardly wait for the new season in March 2020!
UFC, (Philippines / Singapore / Hong Kong / Taiwan)
UFC on FOX Sports: Overeem vs Rozenstruik, 8 Dec
UFC 245: Usman vs Covington, 15 Dec
UFC Fight Night: Ortega vs Korean Zombie, 21 Dec
The pick of the fights this month is UFC 245, which features the Women's Bantamweight Championship bout between Amanda Nunes and Germaine de Randamie, the Featherweight Championship bout between Max Holloway and Alexander Volkanovski, and culminating with the Welterweight Championship bout between Kamaru Usman and Colby Covington.

Jason Ho Marketing Communications & PR, FOX+, The Walt Disney Company