What's new on FOX+ in January
Welcome to 2020! FOX+ plans to start your new year of entertainment on the right foot with an amazing line up of shows including movies The Aftermath and Fighting with my Family; new series FBI: Most wanted and Stumptown; return documentary Brain Games S6; and live sports The Australian Open and UFC 246.
Movies
Fighting with My Family, 5 Jan (Philippines / Singapore / Hong Kong)
Born into a tight-knit wrestling family, Paige and her brother Zak are ecstatic when they get the once-in-a-lifetime opportunity to try out for the WWE. But when only Paige earns a spot in the competitive training program, she must leave her loved ones behind and face this new cutthroat world alone. Paige's journey pushes her to dig deep and ultimately prove to the world that what makes her different is the very thing that can make her a star.
The Aftermath, 14 Jan (Philippines / Singapore / Hong Kong) 4 Jan (Taiwan)
In 1946 Rachael Morgan arrives in the ruins of Hamburg to be reunited with her husband, Lewis, who is a British colonel charged with rebuilding the shattered city. As they set off for their new home, Rachael is stunned to discover that Lewis has made an unexpected decision: They will be sharing the grand house with its previous owners, a German widower and his troubled daughter. In this charged atmosphere, enmity and grief give way to passion and betrayal.
Alita: Battle Angle, 24 Jan (Taiwan)
Set several centuries in the future, the abandoned Alita is found in the scrapyard of Iron City by Ido, a compassionate cyber-doctor who takes the unconscious cyborg Alita to his clinic. When Alita awakens, she has no memory of who she is, nor does she have any recognition of the world she finds herself in. As Alita learns to navigate her new life and the treacherous streets of Iron City, Ido tries to shield her from her mysterious past.
Breakthrough, 24 Jan (Taiwan)
Tragedy strikes when Joyce Smith's adopted son, John, falls through the ice on a frozen lake in Missouri. Trapped underwater for more than 15 minutes, rescuers bring John back to the surface and rush him to the nearest hospital. While doctors fear the worst, the 14-year-old boy continues to fight for his life as Joyce, her husband and their pastor stay by his bedside and pray for a miracle.
Serenity, 31 Jan (Taiwan)
Baker Dill is a fishing boat captain who leads tours off of the tranquil enclave of Plymouth Island. His peaceful life is soon shattered when his ex-wife Karen tracks him down. Desperate for help, Karen begs Baker to save her, and their young son from her abusive husband. She wants him to take the brute out for a fishing excursion, then throw him overboard to the sharks. Thrust back into a life that he wanted to forget, Baker now finds himself struggling to choose between right and wrong.
Awards
The 62nd Grammy Awards, LIVE @ 9am, 31 Jan (Philippines / Singapore / Hong Kong / Taiwan)
The GRAMMY Awards® celebrates artistic excellence, this year to be hosted by Alicia Keys and held at the Los Angeles STAPLES Center.
Series
FBI: Most Wanted, 8 Jan (Philippines / Singapore / Hong Kong / Taiwan)
It follows the division of the FBI tasked with tracking and capturing the notorious criminals on the FBI's Most Wanted list.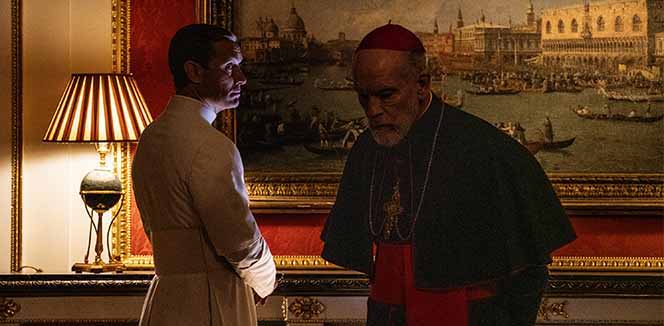 The New Pope, 12 Jan (Philippines / Singapore / Hong Kong / Taiwan)
Pius XIII is in a coma. A charming, sophisticated and moderate English aristocrat Sir John Brannox is placed on the papal throne with the name John Paul III. The new pope seems perfect, but he conceals secrets and a certain fragility. Meanwhile, the Church is under attack from several scandals that risk the hierarchies of the Church, and the key principles of Christianity upon which they are based. As always, nothing is as it originally seems in the Vatican. Good and evil march arm in arm through this historic institution, right up until the final showdown.
Bluff City Law, 13 Jan (Philippines / Singapore / Hong Kong / Taiwan)
Sydney Strait is thrust back into the family fold when her father, Elijah, asks her to rejoin his law firm. Despite resentment and distrust, it's her best hope at changing the world.
Stumptown, 21 Jan (Philippines / Singapore / Hong Kong / Taiwan)
A sharp-witted Marine veteran becomes a private investigator in Portland, Oregon, where she takes care of her brother who has down syndrome.
Asian Movies
The White Storm 2: Drug Lords (掃毒 2 天地對決), 19 Jan (Singapore) 26 Jan (Hong Kong)
Former gang member Yu Shin-Tin turned businessman and philanthropist is a on a mission to take down Hong Kong's most powerful drug lord. After losing his father to drug addiction, no price is too big as his offers a $100 million bounty for his head.
The Invincible Dragon (九龍不敗), 3 Jan (Taiwan) 12 Jan (Hong Kong)
The undercover agent with dragon tattoo Kowloon continually helped the police to solve mysterious cases, which made him known as a rising star. However, his impulsive personality dragged him into endless troubles.
Chasing the Dragon II: Master of Ransom (追龍2賊王), 17 Jan (Taiwan)
The head of a notorious human trafficking gang begins abducting the children of Hong Kong's wealthy elite. Police forces send in an undercover agent to infiltrate the gang and save the hostages.
Line Walker 2 (使徒行者 2), 22 Jan (Taiwan)
Officer Cheung Chun-yin from the police "security wing" partners up with Inspector Ching To and Superintendent Yip Kwok-fan to track down an international terrorist syndicate that kidnaps children.
Documentary
Brain Games S6, 21 Jan (Philippines / Singapore / Hong Kong / Taiwan)
National Geographic has reimagined BRAIN GAMES and added a Hollywood twist to the classic mind-bending format. Hosted by Keegan-Michael Key, world-famous mentalist Lior Surchard, and field correspondent and science communicator Cara Santa Maria, this new season of BRAIN GAMES challenges some of the world's biggest celebrities to realise their special brain power through fun and highly entertaining interactive games, illusions and social experiments that will reveal the "why" behind the "wow". The in-studio audience and the viewers at home can play along, comparing their mental abilities against those of the A-listers. Join in the fun as BRAIN GAMES reveals the incredible science of what makes our brains tick!
Sports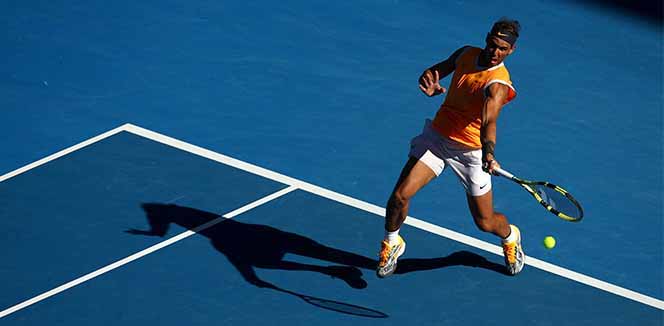 Australian Open, 20 Jan to 2 Feb (Philippines / Singapore / Hong Kong / Taiwan)
The 1st grand slam tennis tournament of the year is here! In 2019, Novak Djokovic became the winner of most AO Men's Singles titles, with his 7th win, while Naomi Osaka proved that her US Open 2018 win was no fluke, by defeating Petra Kvitova in the Women's Singles Final.
UFC, (Philippines / Singapore / Hong Kong / Taiwan)
UFC 246: McGregor vs. Cowboy, Jan 19
UFC Fight Night: Blaydes vs dos Santos, Jan 26
One of the longest UFC droughts in recent memory will be over, as the new year starts off with UFC 246 with McGregor facing Cowboy for the welterweight bout. For the first time ever, a UFC fight will take place in Raleigh, North Carolina, at the PNC Arena, with a heavyweight bout between Curtis Blaydes and Junior dos Santos serving as the event headliner.