What's new on FOX+ in January
We enter the second month of a 2020 with fresh shows including movies Alita: Battle Angel and The Hummingbird Project; return series Homeland Season 8; documentaries The Cave and Indian Space Dreams; as well as live sports in UFC 247 and AFC Champions League & AFC Cup.
Movies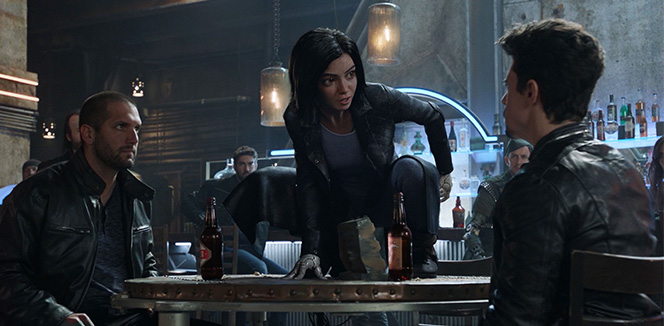 Alita: Battle Angel, 2 Feb (Philippines / Singapore / Hong Kong)
Set several centuries in the future, the abandoned Alita is found in the scrapyard of Iron City by Ido, a compassionate cyber-doctor who takes the unconscious cyborg Alita to his clinic. When Alita awakens, she has no memory of who she is, nor does she have any recognition of the world she finds herself in. As Alita learns to navigate her new life and the treacherous streets of Iron City, Ido tries to shield her from her mysterious past.
The Hummingbird Project, 23 Feb (Philippines / Singapore / Hong Kong) 14 Feb (Taiwan)
Cousins Vincent and Anton are players in the high-stakes game of high-frequency trading, where winning is measured in milliseconds. Their dream is to build a straight fiber-optic cable line between Kansas and New Jersey, making them millions, but nothing is straightforward for this flawed pair. Anton is the brains, Vincent is the hustler, and together they push each other and everyone around them to the breaking point with their daring adventure.
Competition
The Voice Season 18, 25 Feb (Philippines / Singapore / Hong Kong / Taiwan)
The Voice returns for Season 18 with the strongest vocalists from across the U.S. invited to compete in the blockbuster vocal competition with Kelly Clarkson, John Legend, Blake Shelton, and newcomer Nick Jonas as the coaches. The show's innovative format features five stages of competition: from the blind auditions, then the battle rounds, the knockouts, the playoffs, and finally, the live performance shows.
Series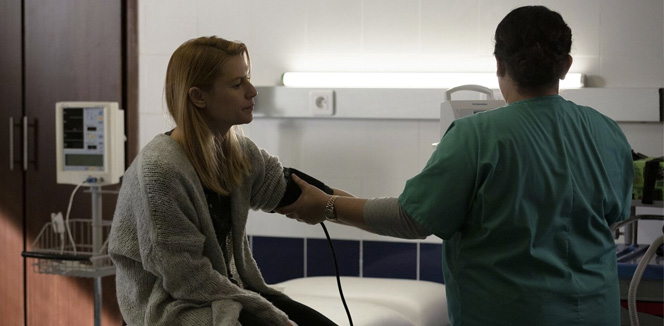 Homeland Season 8, 10 Feb (Philippines / Singapore / Hong Kong / Taiwan)
Carrie Mathison is recovering from months of brutal confinement in a Russian gulag. Her body is healing, but her memory remains fractured – which is a problem for Saul, now National Security Advisor to the newly ascendant President Warner. The top priority of Warner's young administration is an end to the "forever war" in Afghanistan, and Saul has been dispatched to engage the Taliban in peace negotiations. But Kabul teems with warlords and mercenaries, zealots and spies – and Saul needs the relationships and expertise that only his protégé can provide. Against medical advice, Saul asks Carrie to walk with him to the lion's den – one last time.
Asian Movies
Undercover Punch and Gun (潛行者), 22 Feb (Singapore)
Undercover Wu is involved in a drug trading with his gang. During the progress, special forces member intruded the operation. Xia is one of the biggest drug dealers using his cruise, he caught Wu and threaten him to get back his drugs.
A Journey of Happiness (玩轉全家福), 2 Feb (Hong Kong)
The Siew family consists of the father Siew Fatt, who is depressed after his wife passed away; eldest son Siew Beng, a property agent that often uses exaggerations to get sales; only daughter Siew Shen, a famous and busy tour guide; and youngest son Siew Lup, who has no job but often daydreams of becoming a world famous internet influencer. Siew Chen takes her family on a trip to Malaysia, hoping to fix the family's strained relationship. Hilarity ensues after they meet cunning tour guide Cui Fong, backpacker Pumpkin BB and hostel owner Orchid and all of them accidentally enter an aboriginal tribe village, making this an even more unforgettable journey for the Siew family.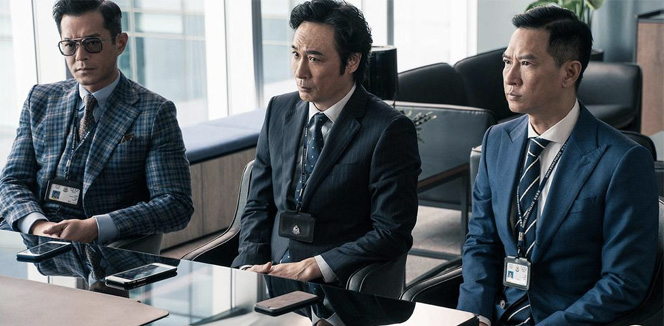 Line Walker 2 (使徒行者 2: 諜影行動), 16 Feb (Hong Kong)
Officer Cheung Chun-yin from the police "security wing" partners up with Inspector Ching To and Superintendent Yip Kwok-fan to track down an international terrorist syndicate that kidnaps children.
The Gangs, the Oscars, and the Walking Dead, 21 Feb (Taiwan)
Producer BS and his long-time director friend Wenxi have always dreamt to make it big in movie industry. The duo has been working together for more than a decade, but nothing's ever successful. They treat the filming of ceremonies, weddings and funerals like shooting a movie, with drones and all, but they still struggle financially. They even work for the mob to pay their debts. One day, their creditor and the mob boss Brother Long suddenly takes an interest in Wenxi's script. He only has one condition: to let his wife Shanny be the leading actress. Their chance finally comes.
Fagara (花椒之味), 21 Feb (Taiwan)
After her father died, a Hong Kong girl discovers she has two hitherto unknown sisters, one in Taiwan and one in China. To settle her father's debt, she must reunite with them to run the family's hot pot restaurant.
Documentary
Air Crash Investigation Season 19, 7 Feb (Philippines / Singapore / Hong Kong / Taiwan)
Featuring news footage, interviews, and gripping re-enactments, Mayday 9 investigates legendary aviation disasters to find out what went wrong and why. And reveals the dark truth that aviation safety improves - one crash at a time.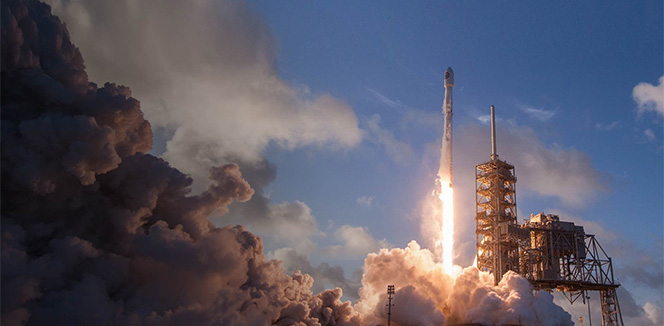 Indian Space Dreams, 8 Feb (Philippines / Singapore / Hong Kong / Taiwan)
A story of passion and endeavour against the odds when the space scientists in Mumbai attempt to launch India's first astronomical satellite. Filmed over 5 years, we follow these astronomers on their, as KP calls it, 'topsy-turvy ride' to Space. India is putting more oney than ever into space missions and this is the first-time access has been granted to film behind-the-scenes of an Indian space mission. With this unique access, we get an extraordinary insight into contemporary India and as countdown to launch approaches we have our fingers crossed and discover if their 15 years hard work pays off.
The Cave, 10 Feb (Philippines / Singapore / Hong Kong / Taiwan)
Oscar nominee Feras Fayyad ("Last Men in Aleppo") delivers an unflinching story of the Syrian war with his powerful new documentary, The Cave. For besieged civilians, hope and safety lie underground inside the subterranean hospital known as the Cave, where pediatrician and managing physician Dr. Amani Ballour and her colleagues Samaher and Dr. Alaa have claimed their right to work as equals alongside their male counterparts, doing their jobs in a way that would be unthinkable in the oppressively patriarchal culture that exists above. Following the women as they contend with daily bombardments, chronic supply shortages and the ever-present threat of chemical attacks, The Cave paints a stirring portrait of courage, resilience and female solidarity.
Sports
Bundesliga, All Match Days (Philippines / Singapore / Hong Kong / Taiwan)
We're into the final third of the season, with little separating the top clubs. This month, the pick of the matches both involve RB Leipzig, with them visiting Bayern on Feb 9 and Schalke on Feb 22.

AFC Champions League & AFC Cup, Starts Feb 10 (Philippines / Singapore / Hong Kong / Taiwan)
The 39TH edition of Asia's premier club football competition – the AFC Champions League – as well as the 17th edition of the secondary competition – the AFC Cup – both kick off on Feb 10. In November, fans will see which teams will be crowned champions of Asia.
UFC (Philippines / Singapore / Hong Kong / Taiwan)
UFC 247: Jones vs Reyes, 9 Feb
UFC Fight Night: Anderson vs Blachowicz, 16 Feb
UFC Fight Night: Felder vs Hooker, 23 Feb

Jason Ho Marketing Communications & PR, FOX+, The Walt Disney Company