What's new on FOX+ in July
We start off the second half of the year with an incredible lineup of movies such as Man Who Killed Hitler and Then the Bigfoot, and The Standoff at Sparrow Creek; new series The Loudest Voice; Asian Movies including Cat Café and The Outsiders; new documentary Gordon Ramsay: Uncharted; and live sports The Championships, Wimbledon, Formula One and UFC.
Movies
Man Who Killed Hitler and Then the Bigfoot, 16 Jul (Philippines / Singapore / Hong Kong)
Decades after ending World War II by assassinating Adolf Hitler in an undercover operation, unsung American hero Calvin Barr is called upon by the government to hunt down the fabled Bigfoot, the carrier of a deadly plague that could destroy humanity.
The Standoff at Sparrow Creek, 23 July (Philippines / Singapore / Hong Kong) 12 Jul (Taiwan)
After a mass shooting at a police funeral, reclusive ex-cop Gannon finds himself unwittingly forced out of retirement when he realizes that the killer belongs to the same militia he joined after quitting the force. Understanding that the shooting could set off a chain reaction of copycat violence across the country, Gannon quarantines his fellow militiamen in the remote lumber mill they call their headquarters. There, he sets about a series of interrogations, intent on ferreting out the killer.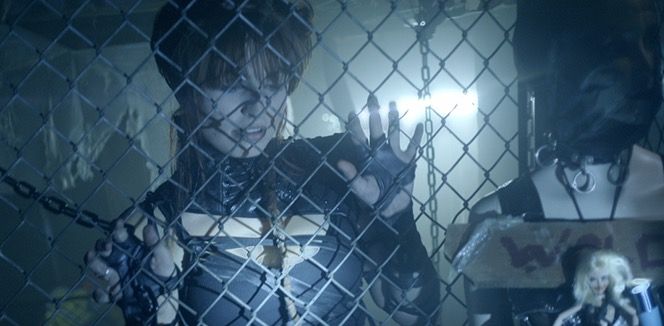 Higher Power, 9 Jul (Philippines / Singapore / Hong Kong) 5 Jul (Taiwan)
With the world on the brink of destruction, a maniacal scientist kidnaps a man's family and uses him as an unwilling test subject to save the planet.
Sicario: Day of the Soldado, 14 Jul (Philippines / Singapore /Hong Kong) 19 Jul (Taiwan)
FBI agent Matt Graver calls on mysterious operative Alejandro Gillick when Mexican drug cartels start to smuggle terrorists across the U.S. border. The war escalates even further when Alejandro kidnaps a top kingpin's daughter to deliberately increase the tensions. When the young girl is seen as collateral damage, the two men will determine her fate as they question everything that they are fighting for.
Hotel Artemis, 12 July (Taiwan)
As rioting rocks Los Angeles in the year 2028, disgruntled thieves make their way to Hotel Artemis -- a 13-story, members-only hospital for criminals. It's operated by the Nurse, a no-nonsense, high-tech healer who already has her hands full with a French assassin, an arms dealer and an injured cop. As the violence of the night continues, the Nurse must decide whether to break her own rules and confront what she's worked so hard to avoid.
Series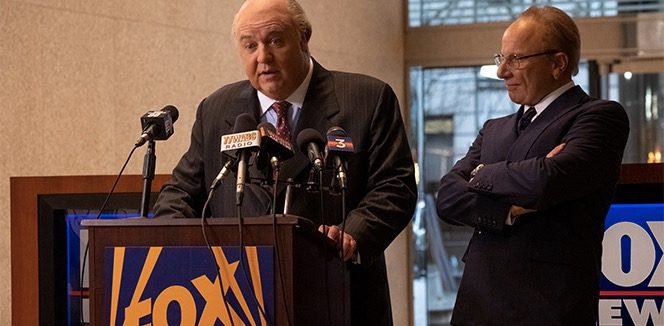 The Loudest Voice, 1 Jul (Philippines / Singapore / Hong Kong / Taiwan)
To understand the events that led to the rise of the modern Republican party, one must understand Roger Ailes, the founder of Fox News. Focusing primarily on the past decade in which Ailes arguably became the party's de facto leader, the series also touches on defining events in Ailes' life, including his experiences with world leaders that gave birth to his political career, and the sexual harassment accusations and settlements that brought his Fox News reign to an end.
Snowfall Season 3, 11 Jul (Philippines / Singapore / Hong Kong / Taiwan)
It's the summer of 1984, crack cocaine is spreading like wildfire through South Central Los Angeles, continuing its path of destruction and changing the culture forever. Sergeant Wright is set budding Kingpin and next door neighbour Franklin. While local law enforcement fights to stem the tide, Teddy and the CIA are working hard to make sure the flow of cocaine doesn't stop. To continue funding the war against communism in Central America, Teddy will need to find new routes into the U.S. using Gustavo and what's left of the Villanueva family. As the stakes and losses continue to mount our players truly begin to understand the destructive force they have set in motion, forced to reexamine their own motivations and the cost of continuing forward from here.
Asian Movies
Cat Café (貓之Café), 14 Jul (Hong Kong)
In Akihabara, Sakura Sakuragi (Yurika Kubo) runs cat cafe "Mocha." She listens to her customers' troubles there. The various customers that enter her cafe also take comfort in the cats that reside there.
Master Z: The Ip Man Legacy (葉問外傳: 張天志), 28 Jul (Singapore) 21 Jul (Hong Kong)
Defeated by Master Ip, martial arts expert Cheung Tin Chi tries to lead a normal life in Hong Kong until triad leaders draw him back into fighting.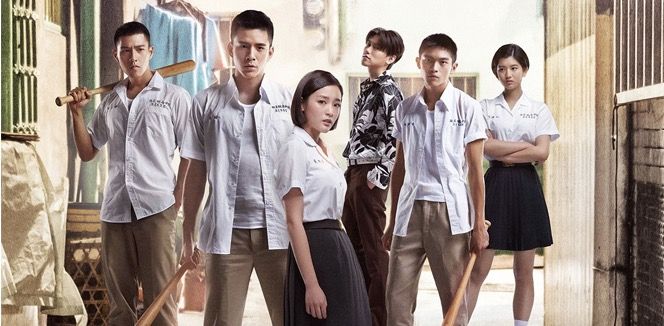 The Outsiders (鬥魚), 14 Jul (Singapore) 28 Jul (Hong Kong)
During the roaring 90's, the story starts with three young bloods blasting through their small village. The poor boy Yu-Hao met a rich girl Yan-zi and he tried his best to be with her. Most people look down on him and never give him any chance. It was hard for these kids to earn the respect they deserve. Yet he chose to believe in himself, protect the family and find his own path with the support of his friends and true love.
Integrity (廉政風雲: 煙幕), 5 Jul (Taiwan)
ICAC has been investigating a bribery case regarding illegal trade for many years. However, the trial in the case is delayed for one week due to the abscond of the defendant Chen Chaoqun and the absence of the only witness Xu Zhiyao. In order to have the retrial of the case, ICAC launches a full-scale operation.
Eating Women (姐姐的私廚), 12 Jul (Taiwan)
Story follows the daily lives of 8 women with different backgrounds, including Atsuko Mochitsuki (Kyoko Koizumi), through what they eat and whom they date.
Dragon Ball Super: Broly (七龍珠超: 布羅利), 26 Jul (Taiwan)
A planet destroyed, a powerful race reduced to nothing. After the devastation of Planet Vegeta, three Saiyans were scattered among the stars, destined for different fates. While two found a home on Earth, the third was raised with a burning desire for vengeance and developed an unbelievable power. And the time for revenge has come. Destinies collide in a battle that will shake the universe to its very core!
Documentaries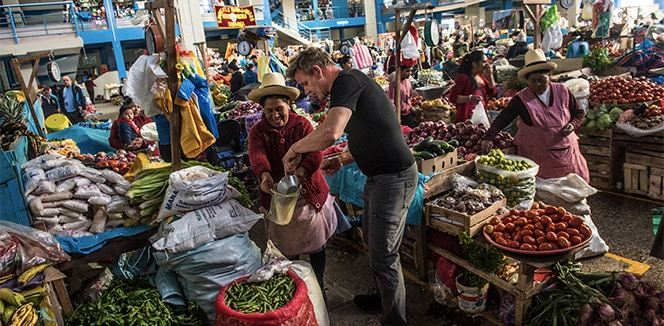 Gordon Ramsay: Uncharted, 28 Jul (Philippines / Singapore / Hong Kong / Taiwan)
Gordon Ramsay travels the globe on an epic adventure, experiencing new cultures and new cuisines in search of culinary inspiration.
Sports
The Championships, Wimbledon, 1 to 14 Jul (Philippines / Singapore / Hong Kong / Taiwan)
The oldest and most prestigious tennis tournament in the world returns for the133rd edition. Last year, Novak Djokovic and Angelique Kerber both marked their comeback to the tour by claiming the Gentlemen's and Ladies' singles titles. This year, Roger Federer will also be attempting to win an unprecedented 9th title!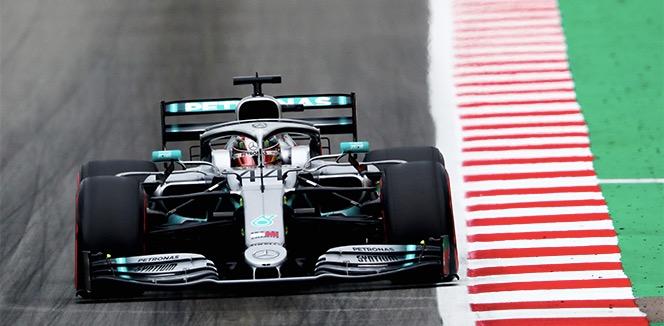 Formula One (Philippines / Singapore / Hong Kong / Taiwan)
F1 British GP, 12 to 14 Jul
F1 German GP, 26 to 28 Jul
We're officially into the final third of the season and visiting two historic circuits – Silverstone and Hockenheim – for Rounds 14 and 15 respectively. At Silverstone, Lewis Hamilton has a chance to surpass Alain Prost's and Jim Clark's record of five wins here, by making it a sixth.
UFC (Philippines / Singapore / Hong Kong / Taiwan)
UFC 239: Jones vs Santos, 7 Jul
UFC Fight Night: de Randamie vs Ladd, 14 Jul
UFC Fight Night: TBD vs TBD, 21 Jul
UFC 240: Holloway vs Edgar, 28 Jul
Headlining this month's fights is the UFC Light Heavyweight Championship bout between current two-time champion, Jon Jones, and Thiago Santos, with the UFC Women's Bantamweight Championship bout between Amanda Nunes and Holly Holm co-headlining.

Jason Ho Marketing Communications & PR, FOX+, FOX Networks Group