What's new on FOX+ in May
May brings you an impressive display of great movies including Tully and The Darkest Minds; mockumentary What We Do In The Shadows; awesome Asian Movies such as Rampant and Master Z: The Ip Man Legacy; and exciting live sports in Roland Garros, PGA Championship and US Women's Open 2019.
Movies
Tully, 12 May (Philippines / Singapore / Hong Kong) 10 May (Taiwan)
Marlo is a New York suburbanite who's about to give birth to her third child. Her husband, Ron, is loving and works hard, but remains clueless about the demands that motherhood puts on his wife. When the baby is born, Marlo's wealthy brother hires a night-time nanny named Tully to help his sister handle the workload. Hesitant at first, Marlo soon learns to appreciate all that Tully does -- forming a special bond with her new, lifesaving friend.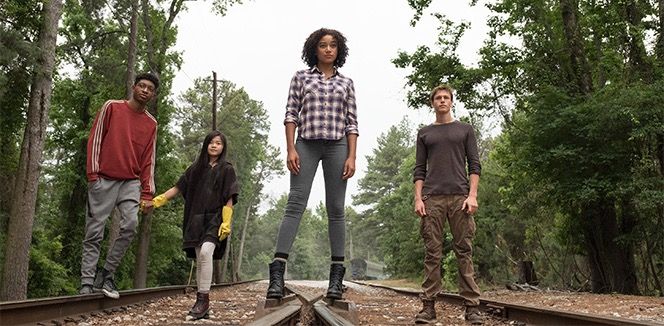 The Darkest Minds, 26 May (Philippines / Singapore / Hong Kong) 24 May (Taiwan)
When teens mysteriously develop powerful new abilities, they are declared a threat by the government and detained. One of the most powerful young people, Ruby, escapes from her camp and joins a group of runaways who are seeking a safe haven. Betrayed by the adults in power, this newfound family soon realizes that running is not enough -- they must use their collective powers to wage a resistance and take back their future.
Anon, 5 May (Philippines / Singapore / Hong Kong) 1 May (Taiwan)
In the near future, private memories are recorded and crime has almost ceased to exist. But in trying to solve a series of murders, troubled detective Sal Frieland stumbles upon a young woman known only as "The Girl." She has no identity, no history and is invisible to the cops. Sal realizes this may not be the end of crime, and it could be the beginning of it.
The Old Man & the Gun, 14 May (Philippines / Singapore / Hong Kong) 1 May (Taiwan)
At the age of 70, Forrest Tucker makes an audacious escape from San Quentin, conducting an unprecedented string of heists that confound authorities and enchant the public. Wrapped up in the pursuit are detective John Hunt, who becomes captivated with Forrest's commitment to his craft, and a woman who loves him in spite of his chosen profession.
Series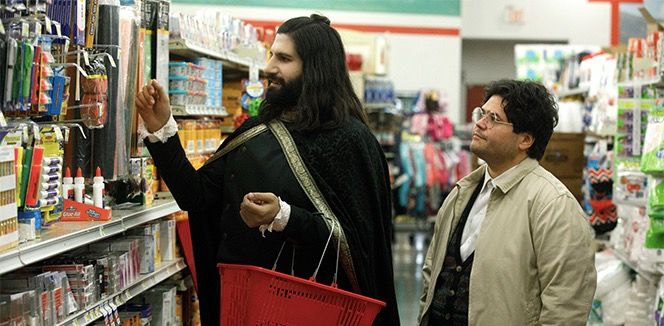 What We Do in the Shadows, 30 May (Philippines / Singapore / Hong Kong / Taiwan)
Based on the mockumentary horror comedy film of the same name by Taika Waititi and Jemaine Clement, the new series looks into the daily (or rather, nightly) lives of four vampires who've "lived" together for hundreds of years in Staten Island.
MasterChef U.S. Season 10, 30 May (Philippines / Singapore / Hong Kong / Taiwan)
MasterChef season 10 is going to be bigger, bolder and more delicious. Gordon Ramsay, Aaron Sanchez and Joe Bastianich will put the latest group of contestants through a series of challenging elimination rounds.
Asian Movies
Rampant (屍殺帝國), 5 May (Hong Kong)
Returning from imprisonment abroad, a prince and his fellow countrymen band together to battle bloodthirsty demons in ancient Korea.
Lucid Dreams (八步半喜怒哀樂), 19 May (Singapore / Hong Kong) 31 May (Taiwan)
After searching for his abducted son for three years, a devastated father attempts to track down his missing child through lucid dreams.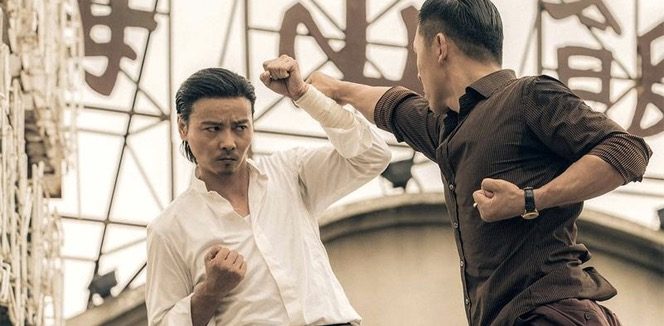 Master Z: The Ip Man Legacy (葉問外傳: 張天志), 3 May (Taiwan)
Defeated by Master Ip, martial arts expert Cheung Tin Chi tries to lead a normal life in Hong Kong until triad leaders draw him back into fighting.
Karma (玩命貼圖), 24 May (Taiwan)
Newbie teacher Ling Shen's first day at school coincides with a student's accidental death at home. As Ling Shen gets dragged into one after another "accidental" brutal deaths, she begins to unveil the seemingly happy and vibrant campus. Shen discovers the Huaqing Club, a group of attractive and intelligent elite students, was involved in the bizarre "Mobile App Serial Murders" due to a prank-gone-wrong from years back. And the real trigger-pulling mastermind turns out to be someone Shen least expects.
Big Three Dragons (大三元), 31 May (Taiwan)
Sheng Enterprise is the biggest name in competitive mahjong and this is where the story of 'Big Three Dragons' begins. Shun Shao Bai is the heir apparent to the company, but ends up banished from the company after his playful antics at the company's anniversary party disgraces him.
Documentaries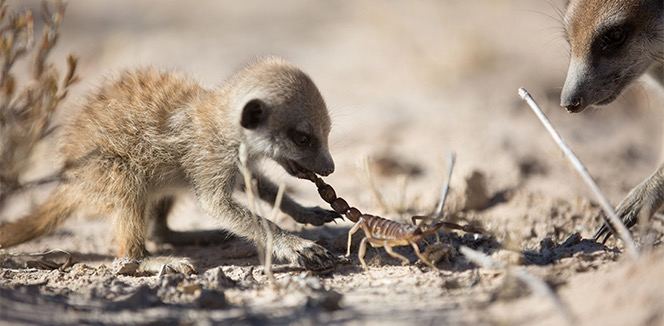 Hostile Planet, 1 May (Philippines / Singapore / Hong Kong )
HOSTILE PLANET is a ground-breaking wildlife series that explores Earth's most hostile environments. Over the course of six episodes, we explore the extremes of deep, high, cold, hot, wet and dry and reveal the truly extraordinary ways in which animals have adapted to survive in the face of great adversity. It's always been a HOSTILE PLANET and yet, in the last 40 years, it's got a whole lot tougher for the wildlife. The world has changed more in the last 40 years than at any time in the last 65 million. So animals in the most hostile places on Earth must adapt in the blink of an evolutionary eye. Facing everything from intrinsically hostile habitats and brutally punishing weather to the unrelenting threat of predators and intense competition for resources, their challenge is simple: adapt or die.
Sports
Roland Garros, 26 May (Philippines / Singapore / Hong Kong / Taiwan)
We return to the red clay of Stade Roland Garros in Paris for the 2nd tennis grand slam of the year, with Rafael Nadal looking to win an unprecedented 12th Men's Singles title, while Simona Halep, who won her first grand slam title here, will want to show the tennis world that she isn't a one-slam wonder.
PGA Championship, 17 May (Philippines / Singapore / Hong Kong / Taiwan)
Brooks Koepka, the current holder of the PGA Championship, as well as the US Open, is expected to be back to defend the title. In last year's 100th PGA Championship, Koepka finished in a record 72-hole total of 264, to win his 3rd major title.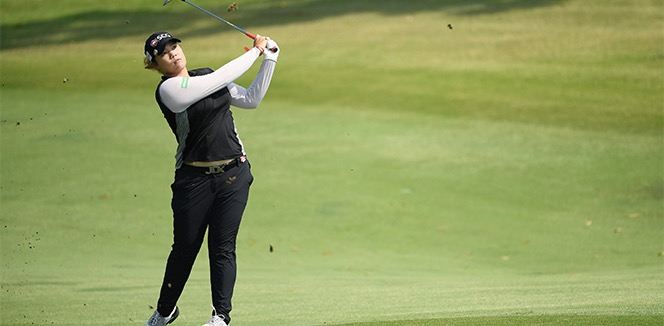 US Women's Open 2019, 31 May (Philippines / Singapore / Hong Kong / Taiwan)
The pick of the tournaments this month is the 2nd ladies' golf major of the year – the US Women's Open. Last year, Thailand's Ariya Jutanugam won in a playoff over Kim Hyo-Joo, which ended on the 4th extra hole.
UFC, (Philippines / Singapore / Hong Kong / Taiwan)
UFC Fight Night: Iaquinta vs. Cowboy, 5 May
UFC 237: Namajunas vs. Andrade, 12 May
UFC Fight Night: dos Anjos vs. Lee, 18 May
Major League Baseball, Daily (Taiwan)
Nippon Professional Baseball, Daily (Taiwan)

Jason Ho Marketing Communications & PR, FOX+, FOX Networks Group