What's new on FOX+ in November
Two more months to the end of the year and we have a great list of shows for you including movies Robin Hood and The Kid Who Would Be King, return series Ray Donovan and Get Shorty, documentary Running Wild with Bear Grylls, as well as live sports Formula One and UFC 244.
Movies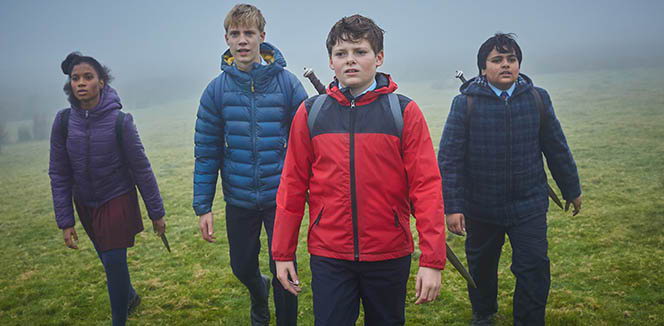 The Kid Who Would Be King, 24 Nov (Philippines / Singapore / Hong Kong) 22 Nov (Taiwan)
Old-school magic meets the modern world when young Alex stumbles upon the mythical sword Excalibur. He soon unites his friends and enemies, and they become knights who join forces with the legendary wizard Merlin. Together, they must save mankind from the wicked enchantress Morgana and her army of supernatural warriors.
Robin Hood, 1 Nov (Taiwan)
After returning home to England, aristocrat Robin of Loxley learns that the evil Sheriff of Nottingham has seized his family estate. He soon joins forces with Friar Tuck and Little John - a fierce Arabian warrior who wants to put an end to the Crusades. Armed with arrows and dubbed Robin Hood, Loxley leads a band of oppressed rebels in a daring plan to rob the Sheriff of his money and take away his power.
The Favourite, 8 Nov (Taiwan)
In the early 18th century, England is at war with the French. Nevertheless, duck racing and pineapple eating are thriving. A frail Queen Anne occupies the throne, and her close friend, Lady Sarah, governs the country in her stead, while tending to Anne's ill health and mercurial temper. When a new servant, Abigail, arrives, her charm endears her to Sarah. Sarah takes Abigail under her wing, and Abigail sees a chance to return to her aristocratic roots.
Series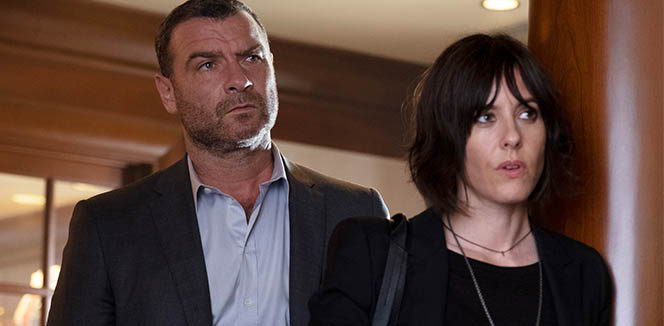 Ray Donovan S7, 18 Nov (Philippines / Singapore / Hong Kong / Taiwan)
Ray is working to be the man his family needs him to be. While he makes progress with Dr Amiot, there are dangers from the past that require the Ray Donovan of Old. NYC Mayor Feratti's corruption brings a piece of Mickey's past back to New York, Ray is forced to seek answers to long-buried questions. Meanwhile, Bunchy, hoping for a fresh start, bunks in Ray's apartment and works stocking shelves at a pharmacy. Terry is offered a new, unconventional healing opportunity. Bridget and Smitty face the realities of married life.
Get Shorty S3, 19 Nov (Philippines / Singapore / Hong Kong / Taiwan)
Miles Daly, once the muscle for a crime ring in Nevada, tries hard to become a movie producer in Hollywood as a means to leave his criminal past behind and win back his recently estranged family. There, he meets Rick Moreweather, a washed-up producer of low-quality films who is desperately hanging on to the rungs of Hollywood relevancy and begrudgingly becomes Miles' partner and guide through the maze of show business
Asian Movies
Someday or One Day (想見你), 23 Nov (Taiwan)
Documentaries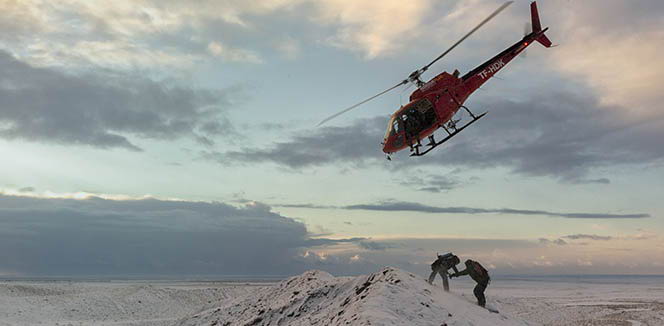 Running Wild with Bear Grylls, 6 Nov (Philippines / Singapore / Hong Kong / Taiwan)
Survivalist Bear Grylls returns to the wild with some of Hollywood's most beloved celebrities for a new season of his outdoor adventure series. From Marvel superheroes to award winning entertainers, a new guest joins Bear each week for a no-holds-barred journey through some of the most extreme environments in the world. Together, they must rely on bush craft techniques to survive each dangerous location while pushing through both mental and physical limits to brace even the most challenging obstacles.
Sports
Formula One (Philippines / Singapore / Hong Kong / Taiwan)
United States GP, 2 to 4 Nov
Brazilian GP, 16 to 18 Nov
Abu Dhabi GP, 29 Nov to 1 Dec
It's the final stretch of an exciting 2019 season, which saw the emergence of Charles Leclerc, Lando Norris and Alexander Albon, reminding motor-racing fans that it may not always be Lewis Hamilton, Valtteri Bottas, Sebastian Vettel and Max Verstappen hogging the podium.
MotoGP (Philippines / Singapore / Hong Kong / Taiwan)
Malaysian GP, 1 to 3 Nov
Valencia GP, 15 to 17 Nov
After 17 races in 2019, we've come to the final 2 races of the year, with Marc Marquez looking set to clinch his 6th Riders' Championship title. Our attention now turns to the race to second place, with Andrea Dovizioso, Alex Rins and Danilo Petrucci in the running.
AFC Champions League, 9 and 24 Nov (Philippines / Singapore / Hong Kong / Taiwan)
AFC Cup Final, 2 Nov (Philippines / Singapore / Hong Kong / Taiwan)
After 9 months of grueling competition in Asian club football, we're down to 4 teams, with 2 in the AFC Champions League final, and 2 in the AFC Cup final. Which team will take over the mantle of Asia's best from Kashima Antlers and Al-Quwa Al-Jawiya?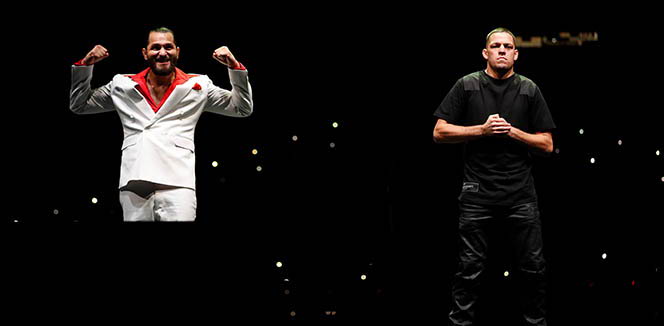 UFC (Philippines / Singapore / Hong Kong / Taiwan)
UFC 244: Masvidal vs. Diaz, 3 Nov
UFC Fight Night: Magomedsharipov vs. Kattar, 10 Nov
UFC Fight Night: Blachowicz vs. Jacare, 17 Nov
The highlight fight of the month is the welterweight bout between Jorge Masvidal, and former UFC Lightweight Championship challenger and lightweight winner of The Ultimate Fighter 6, Nate Diaz.

Jason Ho Marketing Communications & PR, FOX+, FOX Networks Group